Why we cringe at horse meat but devour cow
Cultural norms and environmental impact play big roles in what makes its way to our dinner plates -- and what we shun as taboo.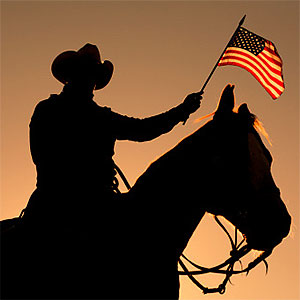 The nearly constant headlines about horse meat making its way into so many products in Europe sure are stirring a lot of controversy -- and passion. Giant multinational companies like Nestle (NSRGY), which makes the Buitoni ravioli and tortellini that were found to have horse meat, have landed in this uncomfortable spotlight.

And Nestle has plenty of company, with household names like Burger King (BKW) and Wal-Mart (WMT), also getting drawn into the controversy.
These stories made me think about a visit I made to Iceland in 2009, which was where I first saw whale as a menu item and where I had my first bite of minke whale. I've never condoned or condemned whaling before, and this particular specimen had been killed well before I came upon it.
It was slightly violet and had a consistency similar to a filet mignon but far more rubbery. In my view, it wasn't worth eating again and certainly wasn't worth pursuing in Arctic waters just to reel in curious tourists.
As U.S. Commerce Secretary Gary Locke pointed out a year later, however, those minke whales also encouraged Icelandic whalers to kill 273 endangered fin whales in two years and violate the moratorium on commercial whaling by exporting tons of whale meat to Japan.
Those bites of whale haven't sat well since, especially since the horse meat stories started coming out of Europe lately. According to James A. Serpell, the director of the Center for the Interaction of Animals and Society at the University of Pennsylvania, both the whale and horse examples encompass varying points on the meat taboo spectrum he laid out in an article for On The Human in 2011.
He notes that while some animals are shunned as food because there are (or were) practical, health-related reasons for not eating them as well as purely symbolic reasons. Pigs, for example, have cloven hooves, don't chew their cud and could kill you if undercooked, putting them squarely on many religions' "do no eat" lists.

There's also the human attachment to domesticated, more beloved members of the animal kingdom to consider. Horses drift into this territory, but dogs and cats firmly occupy this forbidden zone for Western consumers.
"As a representative of meat-eating, urban humanity, I sometimes wonder whether all the care and attention I lavish on my pet dog and cat -- not to mention my refusal to countenance eating them under any circumstances -- might not also represent a kind of moral atonement; a way of compensating one group of animals for the sins I commit against others," Seprell opined in his article.
During an interview with National Public Radio on Tuesday, Serpell copped to eating dog while in Indonesia a few years back. However, he says he recoiled not only from the taste, but from the revelation of what the animal was. At the same time, he notes that Asian cultures draw a line between feral street dogs and more Western pet dogs as if they were separate species, meaning they're just as put off by the thought of eating the neighbor's Golden Retriever as any American would be.
He also notes that there's a distinct difference in trying meats without knowing what they are, as in Europe's horse meat scare, and buying guinea pig or donkey at the supermarket, taking it home and making steak. Complicity counts, and it's perhaps the biggest reason minke won't be making its way to my plate again.
DATA PROVIDERS
Copyright © 2014 Microsoft. All rights reserved.
Fundamental company data and historical chart data provided by Morningstar Inc. Real-time index quotes and delayed quotes supplied by Morningstar Inc. Quotes delayed by up to 15 minutes, except where indicated otherwise. Fund summary, fund performance and dividend data provided by Morningstar Inc. Analyst recommendations provided by Zacks Investment Research. StockScouter data provided by Verus Analytics. IPO data provided by Hoover's Inc. Index membership data provided by Morningstar Inc.
MARKET UPDATE
[BRIEFING.COM] The stock market finished the Tuesday session on the defensive after spending the entire day in a steady retreat. The S&P 500 (-0.6%) posted its third consecutive decline, while the small-cap Russell 2000 (-0.9%) slipped behind the broader market during afternoon action.

Equity indices were pressured from the start following some overnight developments that weighed on sentiment. The market tried to overcome the early weakness, but could not stage a sustained rebound, ... More
More Market News