Chicago police sue for email overtime pay
Hundreds of officers may join a sergeant in a lawsuit seeking pay for off-hours messages from bosses.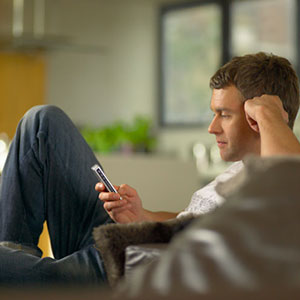 If you wish your boss and co-workers would stop emailing you long enough to enjoy dinner or go to the bathroom in peace, don't worry: Hundreds of Chicago cops have your back.
Chicago police Sgt. Jeffrey Allen filed a lawsuit in 2010 claiming that the city owes him and fellow officers overtime pay for work performed on department BlackBerry phones.

Last month, U.S. Magistrate Judge Sidney Schenkier said the plaintiff had demonstrated sufficient merit for the lawsuit to continue and, on Wednesday, the Associated Press reported that attorneys for both Allen and the city told a judge they had agreed on the wording of documents that will be sent to other officers asking if they want to join the lawsuit.
Up to 200 other officers are expected to join the suit and turn in thousands of email and phone records to see which qualify for overtime pay. Depending on how conservatively each officer deleted those messages, it could result in millions of dollars in back pay.
This has obvious and broad-reaching ramifications for any hourly employee and any employer who wants to keep them on electronic tethers without making them salaried staffers. Granted, Judge Schenkier said it still needs to be determined whether or not answering calls or scanning emails can be defined as work, but there's a lot riding on Allen's lawyers' arguments on that point.
"Everybody can relate to this because people are being asked all the time these days to work for free and they are being told to work for free using their phones," Allen's attorney Paul Geiger said.
There are just a few problems with this suit. First off, it involves the city's organized crime bureau, which is pretty much always on call in a traditionally mobbed-up, gang-heavy city like Chicago. Secondly, despite the officer's claims that he and his colleagues were dissuaded from using overtime, the city claims that Allen's disputed emails are a mishmash of urgent messages and items that could have waited until he went back on shift. Former Chicago Mayor Richard Daley called the suit "silliness" when it was introduced three years ago.
It's getting fewer chuckles now that it's advanced this far. While there's no precedent for e-overtime on this scale here in the U.S., Brazil decided last year that employees aren't limitless resources and ruled that any e-mails they receive after work hours constitute overtime.
It's easier to laugh this kind of labor dispute off in a jobless recession, but taking liberties with the workforce is much tougher once the recovery begins. When everyone starts feeling less like survival-programmed drones and more like humans, they tend to want to be treated as such.
More on moneyNOW
DATA PROVIDERS
Copyright © 2014 Microsoft. All rights reserved.
Fundamental company data and historical chart data provided by Morningstar Inc. Real-time index quotes and delayed quotes supplied by Morningstar Inc. Quotes delayed by up to 15 minutes, except where indicated otherwise. Fund summary, fund performance and dividend data provided by Morningstar Inc. Analyst recommendations provided by Zacks Investment Research. StockScouter data provided by Verus Analytics. IPO data provided by Hoover's Inc. Index membership data provided by Morningstar Inc.
MARKET UPDATE
[BRIEFING.COM] The stock market finished the Tuesday session on the defensive after spending the entire day in a steady retreat. The S&P 500 (-0.6%) posted its third consecutive decline, while the small-cap Russell 2000 (-0.9%) slipped behind the broader market during afternoon action.

Equity indices were pressured from the start following some overnight developments that weighed on sentiment. The market tried to overcome the early weakness, but could not stage a sustained rebound, ... More
More Market News