Warren Buffett: Companies should invest in women
On the same day he joins Twitter, the Berkshire Hathaway CEO calls for men in corporate America to help their female counterparts succeed.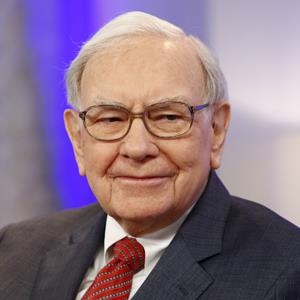 Warren Buffett's leap onto
Twitter
matters only if the people following him listen to what he has to say.
Lost amid all of Thursday's welcome tweets and all the minute-by-minute updates about how many followers Buffett had amassed -- 59,000 in an hour -- was an essay Buffett wrote the same day in Fortune imploring corporate America to help women succeed in the workplace. In the same essay, he also implored those women not to wait for help and to shed self-doubt on the way up the corporate ladder.
Granted, Buffett says all of this as the chief executive of Berkshire Hathaway, a company that Calvert Investments called the least diverse of all S&P 100 companies in a report released in March. However, in the same month, Berkshire Hathaway (BRK.A) moved to add New York investor Meryl Witmer to its board, making her the third woman of 13 board members. Investors will vote on her appointment at the company's annual meeting later this week.
Buffett, in two lines, summed up what's in it for companies and their male hierarchy if they help women advance:
"Fellow males, get onboard. The closer that America comes to fully employing the talents of all its citizens, the greater its output of goods and services will be."
To answer the inevitable chorus of complaints about why gender in the workplace is still an issue, we'll remind folks that women in America's workforce are typically paid 22.6% less than their male counterparts in the same jobs and basically work 59 days for free each year as a result. According to the Democratic Policy and Communications Center, women make $434,000 less than men on average over the course of their careers.
That's not just at one point in their careers, but during their entire career. Congress' joint economic committee says women make $7,600 less than men immediately following graduation. That trend continues to the latter stages of their careers, when Catalyst says women make up just 6.2% of top earners -- which is exactly the point Buffett is trying to address. Though new legislation should close that gender pay gap, the Institute for Women's Policy Research says that won't happen until 2056 at this rate.
It's an issue because Yahoo (YHOO) CEO Marissa Mayer still gets more attention for her telecommuting and maternity leave policies than for day-to-day changes within the company. It's because the number of women in reading circles discussing Facebook (FB) Chief Operating Officer Sheryl Sandberg's book "Lean In" rivals, if not outnumbers, the number of women serving as COOs.
It's an issue until all of the above isn't true, which is why Buffett used more than 140 characters to address it.
DATA PROVIDERS
Copyright © 2014 Microsoft. All rights reserved.
Fundamental company data and historical chart data provided by Morningstar Inc. Real-time index quotes and delayed quotes supplied by Morningstar Inc. Quotes delayed by up to 15 minutes, except where indicated otherwise. Fund summary, fund performance and dividend data provided by Morningstar Inc. Analyst recommendations provided by Zacks Investment Research. StockScouter data provided by Verus Analytics. IPO data provided by Hoover's Inc. Index membership data provided by Morningstar Inc.
MARKET UPDATE
[BRIEFING.COM] Equity indices remain near their flat lines as heavily-weighted sectors continue trading in mixed fashion.

At this juncture, the industrial sector (-0.6%) is the weakest performer among cyclical groups with defense contractors pressuring the space. The PHLX Defense Index is lower by 1.1% with just about every component trading lower. Including today's decline, the Defense Index is now down 2.4% for the week and off 0.7% so far in September. On the upside, General ... More
More Market News