Ron Johnson's 5 biggest mistakes at J.C. Penney
The former CEO came into a bad situation and made it worse. He was tone-deaf to customer wishes and too bold with big decisions.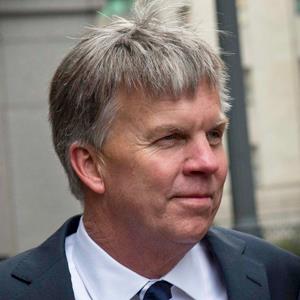 CEOs are generally given a pretty long leash when they start a new job. But when they start to choke themselves with said leash, companies react quickly.
Such was the case with Ron Johnson of
J.C. Penney
(
JCP
), who
stepped down Monday
after his board turned on him. Johnson was only on the job for about 18 months, and the fact that he lost the gig so quickly means that either the board lost patience unusually fast or that Johnson simply went about it all wrong.
It was probably both.
Johnson had a pretty good plan. But it was the way he executed that plan that seemed to imperil him. With the clearer vision that hindsight usually provides, here's a look at Johnson's five biggest mistakes at J.C. Penney:
1. His price strategy was all wrong.
Johnson tried a tiered-pricing structure that confused customers. He moved away from the coupons and discount model of the past, pushing "everyday low prices" that didn't seem all that low. Harvard Business Review
states the issue
eloquently: "A lesson for all businesses is when selling commodity-like products, unless customers believe you have the
lowest prices
all of the time, you routinely have to offer deep discounts."

2. He was too confident in his vision.
Testing, schmesting. Johnson wanted a bold and unique retail presence, with stores filled with mini-shops carrying items you couldn't find anywhere else. He didn't test these new concepts -- or the new pricing -- enough before ordering a large-scale makeover.
3. He didn't respect the customers.
Johnson forced new advertising on shoppers that they didn't necessarily like. He didn't respond quickly enough when customers resisted his changes. Penney's once-loyal customer base felt abandoned.
4. He didn't seem committed.
Previous CEOs worked hard in the office and lived nearby. But Johnson reportedly had J.C. Penney's private jets
fly him in each week
from his home in Palo Alto, Calif. He reportedly stayed at the Dallas
Ritz-Carlton
, which has suites for $3,000 to $5,000 per night. He seemed like a drive-by CEO with little commitment to the job.
5. He didn't seem to like J.C. Penney.
Johnson spent all of his time turning J.C. Penney into something it was not. Was there anything about the old J.C. Penney that he even liked or respected?
DATA PROVIDERS
Copyright © 2014 Microsoft. All rights reserved.
Fundamental company data and historical chart data provided by Morningstar Inc. Real-time index quotes and delayed quotes supplied by Morningstar Inc. Quotes delayed by up to 15 minutes, except where indicated otherwise. Fund summary, fund performance and dividend data provided by Morningstar Inc. Analyst recommendations provided by Zacks Investment Research. StockScouter data provided by Verus Analytics. IPO data provided by Hoover's Inc. Index membership data provided by Morningstar Inc.
MARKET UPDATE
[BRIEFING.COM] The major averages have not wasted any time in rebounding from their opening lows. The S&P 500, which started with an eight-point loss, has already recovered all but two points help from influential sectors like energy (+0.4%), financials (+0.1%), and technology (+0.1%).

On the flip side, consumer discretionary (-0.1%), industrials (-0.3%), and health care (-0.4%) remain weak.

The performance of the six sectors is likely to influence the direction of the ... More
More Market News