A year later, Facebook moves past IPO flop
To a forward-looking market, the social network's flawed debut is old news. The stock has recovered -- but have investors?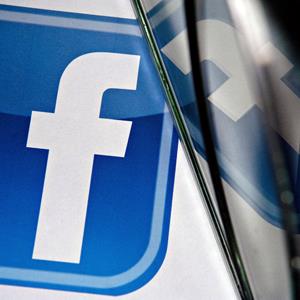 Saturday marks the anniversary of the crushing disappointment known as
Facebook
's (
FB
) initial public offering. Facebook and Wall Street, however, seem to have moved on just fine.
Facebook shares have never come close to the $38 IPO price, but they've stabilized in the $26-$28 range. After a few months of not knowing what to think about the company or its prospects, analysts have come around. Only one major analyst -- Rich Greenfield at
BTIG Research
-- has a "sell" rating on the stock. Most everyone else has some version of "buy" or "hold."
So Facebook has settled into the life of a regular Wall Street stock. What's worth noting, however, is what Facebook did not become.
It was not the magical stock that brought mom-and-pop investors back into investing. In fact, some retail investors went deep into the red and felt burned and betrayed by Facebook and the market.
Facebook did not shine a positive light on Wall Street. Just the opposite, in fact. Disturbing information leaked after the IPO about how Facebook privately told some analysts to cut earnings and revenue estimates. In essence, large institutional investors knew more about the company's finances and prospects than small investors -- an outrageous violation that still hasn't been resolved adequately. Investors filed more than 40 civil lawsuits, but an investigation by the Securities and Exchange Commission turned up nothing, Bloomberg
reported
.
Facebook did not breathe new life into the IPO market. The botched offering instead chilled the business for months, and tech issues are still slow. This year, only eight technology startups have gone public, peHUB
reports
.
The IPO did not make instant billionaires out of most Facebook employees. Many were pretty glum after the event, though the company tried to put a positive spin on it internally and externally. Last summer, one former Facebook employee
listed the following emotions
regarding the IPO: frustration with the market, optimism and serenity. "I feel pretty confident that the early thrash around Facebook stock will ultimately be meaningless in the long run," the employee said.
That's mostly correct one year later. To be sure, many investors have still lost money on Facebook, and that's been particularly painful as the market has risen to lofty levels. They won't make their money back anytime soon, as most analysts don't expect the stock to hit even its IPO price in the next year.
Are you sure you want to delete this comment?
DATA PROVIDERS
Copyright © 2014 Microsoft. All rights reserved.
Fundamental company data and historical chart data provided by Morningstar Inc. Real-time index quotes and delayed quotes supplied by Morningstar Inc. Quotes delayed by up to 15 minutes, except where indicated otherwise. Fund summary, fund performance and dividend data provided by Morningstar Inc. Analyst recommendations provided by Zacks Investment Research. StockScouter data provided by Verus Analytics. IPO data provided by Hoover's Inc. Index membership data provided by Morningstar Inc.
MARKET UPDATE
[BRIEFING.COM] S&P futures vs fair value: -8.00. Nasdaq futures vs fair value: -19.00. Nasdaq at... NYSE Adv/Dec 0/0... Nasdaq Adv/Dec 0/0.
More Market News