Whole Foods CEO calls Obamacare 'fascist'
John Mackey originally called the health care mandate socialist. Both declarations bum out his liberal buyer base.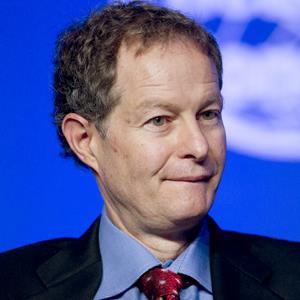 The political pendulum takes a pretty long trip between socialism and fascism, but
Whole Foods
(
WFM
) founder and chief executive John Mackey's willing to take that ride to slam Obamacare.
During a conversation on Wednesday with National Public Radio, Mackey made the following observation about the new health care law:
It's more like fascism. In fascism, the government doesn't own the means of production, but they do control it -- and that's what's happening with our health care programs and these reforms.
Mackey's position has gone through a remarkable evolution since 2009, when he wrote a Wall Street Journal op-ed and used a Margaret Thatcher quote to equate President Barack Obama's health care platform to socialism. At the time, he suggested more passive measures limiting government control over health care and empowering health care providers to cross state borders with coverage and offer high-deductible plans similar to what his Whole Foods employees receive. He then bit the woven hemp gloves on the hand that feeds his empire by stating the following:
Many promoters of health-care reform believe that people have an intrinsic ethical right to health care -- to equal access to doctors, medicines and hospitals. While all of us empathize with those who are sick, how can we say that all people have more of an intrinsic right to health care than they have to food or shelter?
That last statement, according to Time, was enough to rile Mackey's liberal customers and prompt boycotts of his stores by groups like Single Payer Action. His latest declaration -- on NPR, no less -- may be prompting even more soul searching in Whole Foods' Prius- and Subaru-strewn parking lots.
In Mackey's defense, he hasn't identified as liberal in a good, long time. Mackey started out working at a vegetarian co-op and his Austin, Texas-based company grew from a vegetarian grocery store he and his girlfriend founded in Austin in the late '70s, but he's since drifted from his leftward leanings. He's still a vegetarian and still makes humane animal treatment one of Whole Foods' cornerstone issues, but publicly identified himself as a free-market libertarian during a debate in 2005. In later years, he also took positions against both labor unions and human-caused climate change.
Mackey's health care position puts him in line with Papa John's (PZZA) chief exec John Schnatter, who vowed last year to raise prices and cut employee hours because of the new health care law. The pizza magnate openly endorsed Republican candidate Mitt Romney during last year's presidential race and held a fundraiser at his Kentucky estate that would prompt the stereotypical Whole Foods customer into a kombucha spit take.
Yet Mackey's Whole Foods isn't the only corporation commonly associated with the American left to criticize the health care mandate. Starbucks (SBUX) CEO Howard Schultz, whose company helped make the slur "latte-sipping liberal" possible, told the Seattle Times that the law may be counterproductive to providing more Americans with health care because "the pressure on small businesses, because of the mandate, is too great."
Mackey may not have settled on the proper philosophy or political ideology to affix to the nation's new health care law, but his continued criticism is forming a lump in the throat of many customers as they choke down their Annie's Mac & Cheese.
More on Money Now
DATA PROVIDERS
Copyright © 2014 Microsoft. All rights reserved.
Fundamental company data and historical chart data provided by Morningstar Inc. Real-time index quotes and delayed quotes supplied by Morningstar Inc. Quotes delayed by up to 15 minutes, except where indicated otherwise. Fund summary, fund performance and dividend data provided by Morningstar Inc. Analyst recommendations provided by Zacks Investment Research. StockScouter data provided by Verus Analytics. IPO data provided by Hoover's Inc. Index membership data provided by Morningstar Inc.
MARKET UPDATE
[BRIEFING.COM] The stock market began the new week on a cautious note. The S&P 500 lost 0.3%, but managed to erase more than half of its opening decline. Thanks to the rebound, the benchmark index reclaimed its 50-day moving average (1976.78) after slipping below that level in the morning.

Equities slumped at the open amid a couple global developments that dampened the overall risk appetite. Continued student protests in Hong Kong and a potential response from China weighed on the ... More
More Market News