Taxpayers won't win on General Motors shares
The bailed-out carmaker's stock price would have to more than double by next year for Uncle Sam to profit. What are the odds?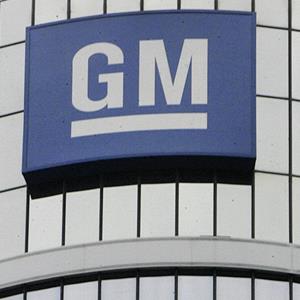 Shares of
General Motors
(
GM
), Detroit's largest automaker, have surged more than 17% this year, eclipsing their $33 IPO price. That's mostly thanks to strong performances in the U.S. and China. The stock's appreciation, however, won't be enough to make U.S. taxpayers, who still own about 16% of the company, whole on their investment.
As the
The Wall Street Journal
noted, Uncle Sam would need to sell the government's GM shares at about $79 apiece to break even on the bailout. Even with its recent run-up, the stock on Monday afternoon traded around $33.75, nowhere near that level. The paper said the Treasury Department plans to exit GM by April 2014. Unless GM introduces an affordable electric car that doubles as a supersonic jet, odds are remote that the stock will reach that level before the planned sale.
Unfortunately, the fact that the government still owns such a large percentage of GM's stock is holding the shares back. Many people on Wall Street will avoid companies that have partial government ownership. The U.S. could sell part of its position and delay selling the rest in the hopes of getting a better price, but that seems unlikely. The government wants to show that GM can stand on its own two feet, even if that means taxpayers take a bath on the deal.
Early in the Great Recession, in 2008, the government made a bridge loan in GM that started Washington, D.C., down the road to the ultimate bailout. In a statement at the time, President George W. Bush said the move was needed to avoid a "disorderly bankruptcy and liquidation for the automakers." Though it's impossible to prove that's what would have happened, that prospect probably sent shivers up the spines of many people on Wall Street.
The auto industry didn't help its own cause. GM and Chrysler showed a remarkable tone deafness to their situation when they traveled to Washington for bailout hearings in corporate jets.
Ford Motor
(
F
) CEO Alan Mulally sensed the financial crisis coming and built up the company's cash reserves, so Detroit's No. 2 didn't need a rescue. The other companies needed all the help they could get.
During the latest presidential election, President Barack Obama repeatedly pointed to his administration's bailout as a success, especially since Republican Mitt Romney penned an op-ed piece titled "Let Detroit Go Bankrupt." It certainly cost Romney votes in key states such as Michigan and Ohio.
If the U.S. loses big on its GM stake, investors will wonder whether it was worth the money. Unfortunately for the government, it needed to make the best of a very bad economic situation -- and that won't be good enough for a lot of people.

Jonathan Berr does not own shares of the listed stocks. Follow him on Twitter @jdberr.
DATA PROVIDERS
Copyright © 2014 Microsoft. All rights reserved.
Fundamental company data and historical chart data provided by Morningstar Inc. Real-time index quotes and delayed quotes supplied by Morningstar Inc. Quotes delayed by up to 15 minutes, except where indicated otherwise. Fund summary, fund performance and dividend data provided by Morningstar Inc. Analyst recommendations provided by Zacks Investment Research. StockScouter data provided by Verus Analytics. IPO data provided by Hoover's Inc. Index membership data provided by Morningstar Inc.
MARKET UPDATE
[BRIEFING.COM] S&P futures vs fair value: -1.50. Nasdaq futures vs fair value: -1.50. Nasdaq at... NYSE Adv/Dec 0/0... Nasdaq Adv/Dec 0/0.
More Market News