Smoking pot on the clock gets another look
Businesses are now considering the rights marijuana users might have at work in states where recreational use is legal.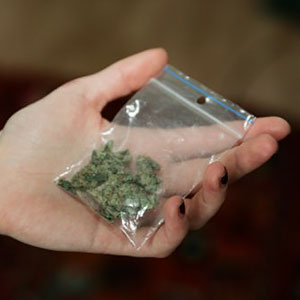 Say you live in Colorado or Washington state, and are at your company's Christmas party. While drinking is banned during working hours, management bends the rules during holiday events and people are enjoying themselves with beer and wine. Suddenly, one of your colleagues lights up a joint.  
Although recreational marijuana use is legal, does the company have the right to take action against your co-worker?
Hypothetical scenarios like this one are causing some management professionals to go cross-eyed as they consider the complex issues legalized marijuana might bring into the workplace.
Employers and attorneys in Colorado and Washington -- where marijuana was legalized during last month's elections -- are bracing themselves for precedent-setting lawsuits on employee marijuana use.

Colorado's Amendment 64 says employers do not have to permit or accommodate marijuana in the workplace -- nor does the law stop employers from having policies restricting their employees' cannabis use.

And of course marijuana remains illegal under U.S. federal law, which observers say can be a trump card for employers. 

"The simple answer is [the new law] does not change an employer's rights," Seattle attorney Jim Shore told the Society for Human Resource Management. "Employers can still enforce the zero-tolerance policies and other drug-testing policies they have now."
But Colorado also has an anti-discrimination law, which prohibits employers from disciplining their workers for any legal, off-duty activities.

"With Amendment 64, there's an argument that an employee can make that now they really do have a constitutional right to use marijuana," attorney Vance Knapp told the Denver Business Journal. "The employee can argue that [employers] can regulate it at work, but you can't regulate it if it's lawful, off-duty use and the employee is not coming to work impaired."
Experts in management believe company human resource offices are going to have to come up with strict guidelines when it comes to employees using marijuana.
"I do think that very soon we're going to have many test cases like this," says Karen Dowd, executive director of career services and corporate engagement with the University of Denver's Daniels College of Business, "where the employer will have to document specific behaviors that are occurring that are related to the marijuana usage."
"They're not going to be able to say, 'I'm firing you because you smoke pot,'" she says, "but they're going to be able to say, 'I'm firing you because you've been showing up late for work, or because you've been going into your office and not interacting with others; because you've gotten behind in filing the records that we need or because you're operating slower than needed to do the job.'"
The high-wire act that many companies will face with legalized marijuana, says Dowd, is how to avoid discrimination lawsuits.

Human resource offices, she says, will have to send out messages to supervisors, "probably things like that you can't discriminate against a person if they do smoke pot; but if you're noticing changes in their work habits or work style, I wouldn't be surprised if they'll have to be coached on how to document somebody and not violate their rights."
More from Money Now
·
DATA PROVIDERS
Copyright © 2014 Microsoft. All rights reserved.
Fundamental company data and historical chart data provided by Morningstar Inc. Real-time index quotes and delayed quotes supplied by Morningstar Inc. Quotes delayed by up to 15 minutes, except where indicated otherwise. Fund summary, fund performance and dividend data provided by Morningstar Inc. Analyst recommendations provided by Zacks Investment Research. StockScouter data provided by Verus Analytics. IPO data provided by Hoover's Inc. Index membership data provided by Morningstar Inc.
MARKET UPDATE
[BRIEFING.COM] The stock market finished the Tuesday session on the defensive after spending the entire day in a steady retreat. The S&P 500 (-0.6%) posted its third consecutive decline, while the small-cap Russell 2000 (-0.9%) slipped behind the broader market during afternoon action.

Equity indices were pressured from the start following some overnight developments that weighed on sentiment. The market tried to overcome the early weakness, but could not stage a sustained rebound, ... More
More Market News