Will Aereo make Fox pack its bags?
A top News Corp. executive says the streaming service could force it to switch to cable.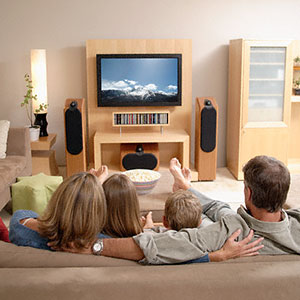 Streaming service Aereo is turning into the big bad wolf of the television industry, threatening to blow down the carefully constructed homes of the top broadcasters. 

Now, two of those broadcasters -- News Corp.'s (NWS) Fox and Univision -- are saying they might turn tail and head for the protection of the cable-television industry. 
Aereo is so far only available in New York City. Despite that limited range, the service has both frightened and angered the top broadcasters, which teamed up to sue Aereo on copyright infringement grounds. Unfortunately for the networks, a federal appeals court on April 1 upheld an earlier court ruling in favor of the upstart. 
That's got the broadcasters in even more of frenzy. News Corp. chief operating officer Chase Carey on Monday made a startling pronouncement: Fox would go exclusively onto cable if it can't win legally against Aereo, according to The New York Times.
The same day, Haim Saban, the chairman of Spanish-language broadcaster Univision, said that the network was also considering "converting to pay TV."
Truth be told, these executives are most likely saber rattling, trying to gain attention from lawmakers and viewers to their plight while they continue to battle Aereo. 
Shifting a broadcast network onto the cable platform wouldn't be as easy as flipping a switch. For one thing, all the broadcasters own dozens of their own TV stations, which rely on the free-to-air model for selling advertising and gaining viewers. 
Hundreds of affiliate stations are owned by companies such as Gannett (GCI) and Media General (MEG), meaning that a jump to cable would leave those businesses in the lurch, and would represent a move that they'd likely lobby against. 
In the meantime, Aereo isn't sitting on its hands. The service is planning on expanding to 22 cities this year, ranging from Boston to Denver. 
Aereo works by using tiny antennas -- so small, the company says, one can fit on your fingertip -- for each TV set. Then it connects the antennas to the Internet, streaming the TV signals into consumers' sets. 
Because each viewer has her own assigned antenna, Aereo says its service is legal, not unlike how people once used bunny-ear antennas to gain reception. 
Carey vowed to keep up the legal battle against the start-up, noting, "Aereo is stealing our signal."
For viewers, the real issue might come down to whether they can still find "American Idol" on their sets. 
Follow Aimee Picchi on Twitter at @aimeepicchi.
DATA PROVIDERS
Copyright © 2014 Microsoft. All rights reserved.
Fundamental company data and historical chart data provided by Morningstar Inc. Real-time index quotes and delayed quotes supplied by Morningstar Inc. Quotes delayed by up to 15 minutes, except where indicated otherwise. Fund summary, fund performance and dividend data provided by Morningstar Inc. Analyst recommendations provided by Zacks Investment Research. StockScouter data provided by Verus Analytics. IPO data provided by Hoover's Inc. Index membership data provided by Morningstar Inc.
MARKET UPDATE
[BRIEFING.COM] The stock market began the new trading week on the defensive note with small-cap stocks pacing the retreat. The Russell 2000 (-1.4%) and Nasdaq Composite (-1.1%) displayed relative weakness, while the S&P 500 lost 0.8% with all ten sectors ending in the red.

Global equities began showing some cracks overnight after China's Finance Minister Lou Jiwei poured cold water on hopes for new stimulus measures. Specifically, Mr. Lou said the government has no plans to change ... More
More Market News