Should cities shell out for stadiums?
There's been a rapid rise in the use of taxpayer money to help finance new and renovated sports venues. But do these projects make good financial sense for the communities involved?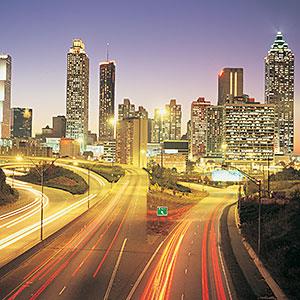 Just how important is it for a major U.S. city to have a state-of-the-art sports stadium?
It's a question many municipalities across the country are facing as they come under pressure from sports leagues and team owners looking for help in footing the bill for renovated or new facilities.
A case in point: The owner of the NFL's Atlanta Falcons, billionaire and Home Depot (HD) co-founder Arthur Blank, has been dropping hints that the team might move to Los Angeles. And those rumors have been sparking pandemonium in the local media and among city and state officials.
Georgia Gov. Nathan Deal says it's "incumbent on us" to keep the Falcons in Atlanta. But as the Atlanta Business Chronicle notes, "Deal stopped short of saying whether the Los Angeles factor could improve the current negotiations between the state and the Falcons on the financial deal to build a new $1 billion stadium."
The past several decades have seen a rapid rise in public-private partnerships for stadium renovations or new construction.
"Dallas Cowboys owner Jerry Jones now controls a $1.15 billion stadium that Arlington, Texas, voters helped finance with increases in sales and hotel taxes," notes a recent Associated Press report. "In Indianapolis, the state owns 4-year-old Lucas Oil Stadium, for which the state, city and surrounding counties covered most of the $720 million construction cost."
But some groups are balking at these tactics. The advocacy group Common Cause Georgia says it now opposes any public funding used in the construction of a new Atlanta stadium and plans to introduce a bill to stop the state's hotel-motel tax from financing the sports facility.
In a blog post on the organization's website entitled "Please don't bluff, Mr. Blank," Common Cause Georgia's executive director calls on Blank to show that he is negotiating in good faith.
And this issue hasn't gone unnoticed by some skilled journalists.
Joanna Cagan and Neil deMause, co-authors of "Field of Schemes: How the Great Stadium Swindle Turns Public Money into Private Profit," track on a companion website for their book what they describe as the "roughly $2 billion a year in public subsidies that go toward building new pro sports facilities."
In an interview with Baseball Daily Digest, deMause said while there is usually a several-year-long "honeymoon period" for teams playing in a new stadium, attendance usually drops back to previous levels once the new venue becomes old hat.
The bottom line, he says, is that "taken as a whole, stadiums and arenas almost never pay their own way. It's why teams pretty much never give in and build stadiums with their own money -- the payoff isn't so much in the stadium (which is a money-loser) as in the subsidy."
More on moneyNOW
DATA PROVIDERS
Copyright © 2014 Microsoft. All rights reserved.
Fundamental company data and historical chart data provided by Morningstar Inc. Real-time index quotes and delayed quotes supplied by Morningstar Inc. Quotes delayed by up to 15 minutes, except where indicated otherwise. Fund summary, fund performance and dividend data provided by Morningstar Inc. Analyst recommendations provided by Zacks Investment Research. StockScouter data provided by Verus Analytics. IPO data provided by Hoover's Inc. Index membership data provided by Morningstar Inc.
MARKET UPDATE
[BRIEFING.COM] The S&P 500 trades higher by 0.2%.

The NAHB Housing Market Index for September rose to 59 from 55, while the Briefing.com consensus expected the reading to climb to 56. Nasdaq +9.02 at 4561.77... NYSE Adv/Dec 1994/775... Nasdaq Adv/Dec 1545/784.
More Market News