Battle lines sharpen over an Internet sales tax
Small businesses and tax-free states are uniting to combat the Senate-passed measure as it heads to the House.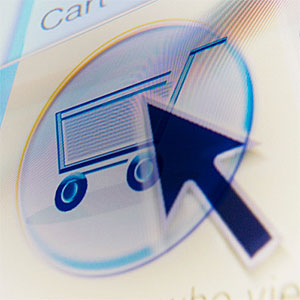 The Senate moved an Internet sales tax one step closer to reality on Monday, and the planned levy has already made disparate portions of the retail process a bit more uniform.
Online retailers and lawmakers in states without sales tax are now united in their hatred of the idea.
The Senate passed the bill by a vote of 69 to 27 with support from both Republicans and Democrats. The measure now moves to the House of Representatives, which will determine the fate of the current law, which says states can require retailers to collect sales taxes only if the company has a physical presence in the state, like a store or distribution center.
If the House passes the new measure -- an outcome that's still more possible than inevitable -- online retailers with more than $1 million a year in annual sales outside their home state would have to start collecting sales tax upfront. They would also be forced to send payments to local governments across the country.
That's led to backlash from eBay (EBAY), which wants the out-of-state sales exemption bumped up to $10 million, and from its marketplace of small sellers as well as mom-and-pop online retailers like Garage Flooring in Grand Junction, Colo., which sneaks in just over the $1 million annual threshold.

Garage Flooring owner Peter Krauss told CNNMoney he'll have to update his accounting software, hire a computer programmer to revamp his virtual shopping cart system, then continually file paperwork. Setting up would cost him $40,000, he estimates, with about $4,000 a year going to an accounting software provider to process transactions and file paperwork.
"I didn't sign up to be a tax collector," he said. "The federal and state governments are putting the burden on small businesses."
Actually, most bricks-and-mortar shops with online operations, including Wal-Mart (WMT), Best Buy (BBY) and Target (TGT), already are tax collectors and bear that burden on a regular basis. A study commissioned by Amazon.com (AMZN), which has voiced strong support for the bill, estimates that the measure would affect roughly 7,500 businesses, and it says they currently have an unfair advantage over competitors that are subject to local sales taxes.
Last year, Internet sales in the U.S. totaled $226 billion, up nearly 16% from the previous year, according to government estimates. States lost $23 billion in revenue last year because they couldn't collect taxes on out-of-state sales, according to a study done for the National Conference of State Legislatures, which has lobbied for the bill.

Commerce groups like the National Retail Federation and lawmakers supporting the legislation say that disparity is turning bricks-and-mortar retailers into cash-bleeding showrooms for products that cost less online.
Supporters say the bill requires states to provide free computer software to help retailers calculate sales taxes, based on where shoppers live. It also requires those states to establish a single entity to receive Internet sales taxes so retailers don't have to send it to individual counties or cities.

Still, legislators from states without sales taxes -- including Montana, New Hampshire and Oregon -- are vigorously opposed and gearing up for a fight in the House. They insist that businesses in their states shouldn't have to collect taxes for other states.
While anti-tax groups and House conservatives are on their side, the tacit approval from lawmakers in sales-tax-free Delaware and relative silence from Speaker of the House John Boehner and other Republicans already have both retailers and tax-free states nervous.
DATA PROVIDERS
Copyright © 2014 Microsoft. All rights reserved.
Fundamental company data and historical chart data provided by Morningstar Inc. Real-time index quotes and delayed quotes supplied by Morningstar Inc. Quotes delayed by up to 15 minutes, except where indicated otherwise. Fund summary, fund performance and dividend data provided by Morningstar Inc. Analyst recommendations provided by Zacks Investment Research. StockScouter data provided by Verus Analytics. IPO data provided by Hoover's Inc. Index membership data provided by Morningstar Inc.
MARKET UPDATE
[BRIEFING.COM] The stock market began the new trading week on the defensive note with small-cap stocks pacing the retreat. The Russell 2000 (-1.4%) and Nasdaq Composite (-1.1%) displayed relative weakness, while the S&P 500 lost 0.8% with all ten sectors ending in the red.

Global equities began showing some cracks overnight after China's Finance Minister Lou Jiwei poured cold water on hopes for new stimulus measures. Specifically, Mr. Lou said the government has no plans to change ... More
More Market News