Best Buy's Schulze jumps back on board
Stymied in his attempt to buy the electronics retailer, he's becoming chairman emeritus just as Wall Street is getting optimistic.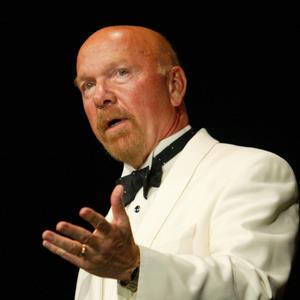 Updated March 26, 1:30 p.m.
Shares of
Best Buy
(
BBY
) were rising in Monday morning trading after founder Richard Schulze returned as chairman emeritus and two of his former colleagues agreed to join the board of the consumer electronics retailer, whose fortunes Wall Street analysts are increasingly convinced are getting better.
Schulze earlier tried to take the Richfield, Minn., company private but was unable to attract sufficient financing. He left his post at Best Buy last year after failing to notify the board about an affair CEO Brian Dunn was having with a subordinate.
Schulze, however, has remained a major shareholder, and now he's coming back. As per an existing agreement, he nominated former Chief Executive Brad Anderson and former Chief Operating Officer Al Lenzmeier to the board of directors. Morningstar analyst R.J.Hottovy told
Reuters
that Schulze's decision is good news and will save the retailer from a huge increase in its debt load that usually comes with a leveraged buyout.
In a
press release
, Schulze, who founded Best Buy in 1966, was complimentary to current CEO Hubert Joly. What role Schulze will play in managing the company remains unclear.
Joly's fan base on Wall Street continues to grow.
Barclay's
(
BCS
) today raised its price target on Best Buy's stock to $28 from $20, citing increased confidence in Joly's ability to slash costs, among other reasons. The brokerage firm is now recommending Best Buy for the first time since 2007.
Stifel Nicolaus also considers the retailer a buy, and
JPMorgan
(
JPM
) recently initiated coverage on the stock with an overweight rating.
Best Buy is trying to be more competitive on price to
combat "showrooming,"
when consumers look at products at a retailer's bricks-and-mortar stores only to buy them later from an online business at a lower price. There are some signs of progress. Best Buy reported a 0.9% gain in same-store sales in the fourth quarter, its best performance in 11 months for this key metric of sales at stores open for at least a year.  
Unfortunately, Best Buy faces some formidable competitors such as
Amazon.com
(
AMZN
) and will continue to confront significant challenges. The company is not out of the woods by any stretch and won't be for a while, no matter if its founder is on the premises or not.
Jonathan Berr does not own shares of the listed stocks. Follow him on Twitter @jdberr.

I don't think I totally agree with you Road Warrior.  The stores that I go into around my area, most employees seem reasonably knowledgeable.  What they don't know can be found online in the computer department.  As for pricing, Best Buy has a price match guarantee  for most items, although I'm not found of this tactic in general. 
If Best Buy is going to survive into the future, and grow, what they need to do is focus on the e-commerce front, and completely redesign their online ordering system.  They have one heck of a distribution channel when coupled with brick and mortar stores.  Order online today, and pick it up in the store same day, or next day if needed.  They need to leverage their best asset, which is cumulative capacity and physical presence.  No one really likes waiting if they can run to a store, as long as the price is within reason.  

@ ROAD WARRIOR1255,
I have to respectfully disagree.  I went into two Best Buy locations yesterday to buy a $400 laptop.  At the first store, there were three male associates standing around doing nothing.  On my way home, we stopped (against my better judgment) at another Best Buy.  This time, I was pleasantly surprised.  The young lady was very knowledgeable and very patient with my wife and I. 
I think it's a matter of consistency--or the young lady was too smart to work there, and will likely move on to bigger and better things.

My daughter has worked at Best Buy for over a year. There has been many changes.
If you have a good Supervisor / Manager and nice Co-Workers then you'll have
good attitudes and great productivity from the workers.
 Late Spring 2012, they announced to the employees they were moving into a smaller
place on the other end of the Mall. It never happened. BBY stock was like $22 share and dropping
just below $19 to $18. My daughter, a H.S. Senior requested leave of absence to commit herself
towards college requirements over the Holiday period (Dec.1, 2012- Jan31, 2013). When she returned
nearly all the people she knew had transferred or Quit or given a Pink Slip.
 During the Summer they had change of Managers and let go of several Security people plus those who check your bagged items. Anyways to put it, my daughter has lost the enthusiasum to work there.
She can't wait to start college just so she don't have to deal with Best Buy.
 Note: Customers during Black Friday and the previous Holidays .... people are just mean and rude.
It has nothing or very little to do with Best Buy employees, everyone is human and have feelings plus may have a bad day. Try to take it easy on these underpaid Best Buy employees. If you don't like the service please find someplace else to shop. Turn around rate is above average, and the new kid on the block / staff may not know the ropes as under training.
 Things are better with the Price Match and Online Price Matching. You don't have to wait on shipment and if product is bad you can return it under the Return Policy. Not everything is greener at Amazon.com.
Just asking you to be patience and polite when you shop. Otherwise, Best Buy maybe gone and all the product browsing and looking things over will be over. BE A SMART SHOPPER, use common sense and do your homework / investigate the product before you buy. 

When you go into Best Buy stores almost all of the salespeople know less than you do.  They have no clue and cannot answer basic questions.  I think that their only goal is to sell you and extended warranty.
Look at it in Best Buy, then buy it on line.  Save the hassle and the sales tax.  Plus free shipping.
Just saying....
Are you sure you want to delete this comment?
DATA PROVIDERS
Copyright © 2014 Microsoft. All rights reserved.
Fundamental company data and historical chart data provided by Morningstar Inc. Real-time index quotes and delayed quotes supplied by Morningstar Inc. Quotes delayed by up to 15 minutes, except where indicated otherwise. Fund summary, fund performance and dividend data provided by Morningstar Inc. Analyst recommendations provided by Zacks Investment Research. StockScouter data provided by Verus Analytics. IPO data provided by Hoover's Inc. Index membership data provided by Morningstar Inc.
MARKET UPDATE
[BRIEFING.COM] The stock market finished the Tuesday session on the defensive after spending the entire day in a steady retreat. The S&P 500 (-0.6%) posted its third consecutive decline, while the small-cap Russell 2000 (-0.9%) slipped behind the broader market during afternoon action.

Equity indices were pressured from the start following some overnight developments that weighed on sentiment. The market tried to overcome the early weakness, but could not stage a sustained rebound, ... More
More Market News