How Facebook killed the Christmas card
Is there any point to this holiday tradition, now that the social network gives us nonstop status updates, photo postings and online chats?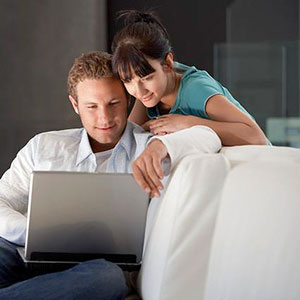 This was once the season that filled mailboxes with family photos and stories and email inboxes with greetings and party invitations. No more.
Thanks, Facebook (FB).
Time Magazine writer Nina Burleigh recently bemoaned the death of her family holiday photo card and admitted Facebook's role in its demise. Her hundreds of friends and relatives could see every photo and update instantly throughout the year and could catch whatever action they were missing on Shutterfly, Instagram, Flickr, YouTube and myriad other outlets of self expression, thus nullifying any posed photo or annual update she could send.

Her family's holiday story is now that of a generation, thanks largely to Facebook.
The social media site has little more than 1 billion users, just bought killer photo app Instagram this year, doesn't limit the number of photos you can host and can dish out invitations and notifications for events and track them on its calendar. That would be imposing under ordinary circumstances, but throw in an economic downturn that makes consumers leery of spending extra money or effort on anything and you have a holiday disaster in the making.
Family cards felt the pain almost immediately. According to Unity Marketing, the percentage of consumers buying Christmas cards fell from 77% in 2007 to 62% in 2009. That year, the Greeting Card Association industry group said greeting card companies sold 1.8 billion Christmas cards. By 2011, that card count had dropped to 1.5 billion. Companies like American Greetings and Hallmark Cards -- which account for half the card sales in the U.S. -- have put lights, voice recorders and online features into their cards to try to draw consumers interest. Even Internet-based companies have had to step up their efforts in recent years, with Shutterfly letting folks post a sneak-peek of their photo cards and albums to Facebook.
It doesn't help when your means of delivery is collapsing beneath you. This holiday season, the Postal Service expects to deliver 365 million packages -- up 20% from 2011. It's expected to send along nearly 18 billion cards, letters and packages between Thanksgiving and New Year's Eve. It's also a financial mess that reported a $15.9 billion loss for the last fiscal year. Of that, $5 billion came from a decline in mail revenue as volume decreased from more than 168 billion pieces of mail last year to fewer than 160 billion pieces this year.
If all of those updates and photos are shrinking the holiday mail pile, one look at the growing numbers next to Facebook's notification globe should provide some idea of where all that personal holiday e-mail went as well. If inboxes across America are a glut of online shopping notifications, receipts and little else this season, Facebook can take credit for that, too.
It's been six years since Facebook began allowing events and event invitations, but it must feel like a decade ago to most folks thinking of the last time they sent out an Evite. By the time Facebook events cropped up in 2006, Evite was already being slammed by Huffington Post as outdated. The next year, Time placed it on a list of the Internet's five worst websites. By the time Liberty Media (LMCA) bought Evite from Barry Diller's InterActiveCorp (IACI) in 2010, it was as much of an afterthought as a neglected Friendster profile.
For all the griping about Facebook, its privacy issues, its Zynga (ZNGA)-game based economy and how relatively quiet the whole network has become in the few years, it's eliminated a bunch of steps from the average online American's holiday season. That it's eliminated some business, services, traditions and personal contact in the process puts a bit of a damper on that efficient holiday cheer.
More from Money Now
DATA PROVIDERS
Copyright © 2014 Microsoft. All rights reserved.
Fundamental company data and historical chart data provided by Morningstar Inc. Real-time index quotes and delayed quotes supplied by Morningstar Inc. Quotes delayed by up to 15 minutes, except where indicated otherwise. Fund summary, fund performance and dividend data provided by Morningstar Inc. Analyst recommendations provided by Zacks Investment Research. StockScouter data provided by Verus Analytics. IPO data provided by Hoover's Inc. Index membership data provided by Morningstar Inc.
MARKET UPDATE
[BRIEFING.COM] The stock market finished the Tuesday session on the defensive after spending the entire day in a steady retreat. The S&P 500 (-0.6%) posted its third consecutive decline, while the small-cap Russell 2000 (-0.9%) slipped behind the broader market during afternoon action.

Equity indices were pressured from the start following some overnight developments that weighed on sentiment. The market tried to overcome the early weakness, but could not stage a sustained rebound, ... More
More Market News