FTC tells celebrity endorsers on Twitter: Disclose all
Next time some pop star tweets about how great a product is, she's going to have to be clear if she's getting paid for it.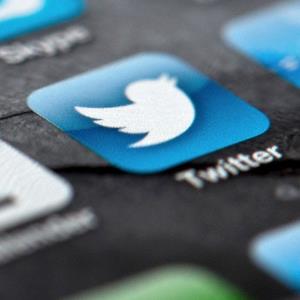 The next time your favorite celebrity mentions some product via Twitter or other social media, she's going to have to let you know if she's being paid for that endorsement.
Twitter's hundreds of millions of users mean one endorsement, made innocently or otherwise, can dramatically boost a product. No wonder, the microblogging service's advertising revenue is expected to reach $540 million next year, according to statistics compiled by the British firm SBW Advertising. Several months ago, MSN Money cited an example of how pop star Justin Beiber's turnaround on Uggs boots -- and his tweet about how he liked them -- may have helped that company's fortunes.
With all that in mind, the Federal Trade Commission just updated its guidelines for mobile and other online advertisers, on how to make those disclosures clear, conspicuous and deception-free.
The challenge, it appears, involves Twitter and other, short-form messages consumers get on social media. To illustrate that challenge, the FTC created a fictional celebrity, "JuliStarz," and had her issue the following fake Tweet:
"Shooting movie beach scene. Had to lose 30lbs in 6 wks. Thanks Fat-away Pills for making it easy. Bit.ly/f56."
The FTC says that tweet wouldn't hold up to its standards for several reasons. First of all, it doesn't disclose that JuliStarz is a paid endorser for Fat-away. It also doesn't specify that the amount of weight Ms. Juli supposedly lost isn't the standard result for the product.
And there's another issue: Given the nature of tweets and streamed messages, having a separate tweet from JuliStarz with a disclaimer (that she's a paid endorser and her results are not the standard for the product) would be "problematic," according to the FTC, "because unrelated messages may arrive in the interim." And by the time the subsequent, disclosure message did show up on a consumer's Twitter feed, that person might have gone elsewhere or not realize the link between the two messages.
The new regulations also says advertisers using "space-constrained" ads on social media platforms should avoid making any disclosures via pop-ups, since they're often blocked by the consumer's computer software.
As L.A. Biz points out, the new guidelines will probably be most upsetting to marketers "who have stealthily infiltrated Twitter celebs to sell their products."
"Many celebrities may not want to be exposed as selling out," it notes, "and may forgo the extra cash rather than add the hashtag #PaidEndorsement on a tweet."
Ahhhhh! And the next time some journalist writes an article for MSN Money the journalist and anyone associated with him or her should make it clear if they are getting paid for writing the article, how much they were paid or how much their employer was paid, the identity of the person or entity who paid them and the date or dates they were paid. They should also disclose any other consideration in addition like who got to stay at somebody else's vacation home, whose children got into the right schools, or any other favors of value which were done in compensation for the article.

 ABOUT TIME..........DISCLO​SE YOUR POSITION OR GIVE A DEPOSITION AND LOSE ALL THAT YOU GET PAID!
UNFORTUNETLY THE RAPISTS UM I MEAN PERSON WILL SPEW POLITICAL CORRECTNESS B.S. OR TALK HOW THEY ARE GAY and love love oH'BOMINATION AND BE LET OFF WITH NOTHING BEING DONE ABOUT THE INSIDER TRADING...........th​is happened a year ago with a rapper and they got nailed for it, lets just say the rapper isn't your normal politically correct person, i believe they got shot nine times will being a ****er!!
Are you sure you want to delete this comment?
About moneyNOW
moneyNOW brings users smart, original and entertaining takes on the latest business and investing topics that are buzzing on the web.
MARKET UPDATE
[BRIEFING.COM] The S&P 500 has spent the past 30 minutes near the 1672 level as quiet afternoon action continues.

There was no economic data reported yesterday or today, but that will change during the second half of the week. Tomorrow, Federal Reserve Chairman Ben Bernanke will testify before Congress in a highly-anticipated event, which is likely to receive added attention as investors look for changes to the Fed's policy course.

In addition, April existing home sales will ... More
More Market News