Charity scam heats up Florida politics
Lt. Gov. Jennifer Carroll resigns amid a scandal involving the Allied Veterans of the World, which is accused of funneling money to politicians.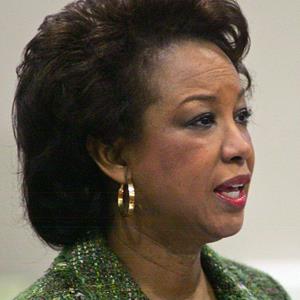 Say what you will about George Costanza's fake
Human Fund
charity from "Seinfeld," but at least it never used veterans as a cover story or ended up being a bottomless war chest for politicians.
The same couldn't be said for Florida's Allied Veterans of the World, which runs a nearly $300 million gambling operation featuring 50 Internet parlors of computerized games. Investigators say it was a scam, and they've charged nearly 60 people with not only diverting money from veterans but spending the take on boats, beachfront condos and exotic cars. Florida Lt. Gov. Jennifer Carroll (pictured) was among those questioned by investigators and has resigned as a result.
Carroll was the co-owner of a public relations firm, 3 N&JC, that worked for St. Augustine, Fla.-based Allied Veterans. Unfortunately for Carroll, that work included commercials featuring herself and a Navy veteran who served in the Gulf War touting the organization's work for veterans and their families.
What she didn't mention was that the untaxed, virtually unregulated industry was allegedly pumping more than $1 million into gubernatorial campaigns in both Florida and North Carolina, effectively greasing the would-be politicos who could shut it all down. State legislators and political parties also reaped the benefits. The Associated Press found that $1.1 million in contributions to the charity went into Florida campaign accounts from 2009-2012, and more than $150,000 went to North Carolina campaigns.

Of the $300 million given to Allied Veterans, only $6 million ever went to the veterans it claimed to assist. That's the same amount Jacksonville, Fla., lawyer Kelly Mathis, who allegedly came up with the Allied Veterans scheme, made from the operation.
A whopping 54 search warrants were issued in Florida and five other states -- South Carolina, Georgia, Alabama, Nevada and Pennsylvania -- as part of the Allied Veterans investigation. All of the company's 49 parlors in Florida were raided and shut down as authorities seized about 300 bank accounts containing $64.7 million, as well as sports cars and other property.
The political ramifications are a bit more broad. The Florida Republican Party received nearly $300,000, while the Florida Democratic Party has received nearly $150,000. Cash also found its way to legislators who had been on the fence about regulating or banning online gaming. Sen. Miguel Diaz de la Portilla (R-Miami) took donations from four people who were arrested and from some companies linked to the scandal. He had been pushing a bill to regulate the operations instead of banning them.
Carroll said in a statement Wednesday that neither she nor her public relations firm was targeted in the probe, and she claimed she stepped down so she wouldn't be a distraction for Republican Gov. Rick Scott's administration.
With Florida Attorney General Pam Bondi already saying the "despicable" scam "insults every American who ever wore a military uniform" and Florida's Department of Law Enforcement saying the next step in the investigation will deal solely with the political contributions, Scott is likely already more distracted than George Costanza at a board meeting.
DATA PROVIDERS
Copyright © 2014 Microsoft. All rights reserved.
Fundamental company data and historical chart data provided by Morningstar Inc. Real-time index quotes and delayed quotes supplied by Morningstar Inc. Quotes delayed by up to 15 minutes, except where indicated otherwise. Fund summary, fund performance and dividend data provided by Morningstar Inc. Analyst recommendations provided by Zacks Investment Research. StockScouter data provided by Verus Analytics. IPO data provided by Hoover's Inc. Index membership data provided by Morningstar Inc.
MARKET UPDATE
[BRIEFING.COM] The S&P 500 (-0.5%) remains pressured as every uptick has been met with selling activity. This morning, the health care sector (-0.6%) was an early source of weakness in reaction to concerns about the impact of new rules on tax inversion deals.

Over the past 30 minutes, Bloomberg reported that Pfizer (PFE 30.01, -0.17) has approached Actavis (ACT 242.88, +7.02) about a potential acquisition. Actavis, which traded with a slim loss ahead of the reports, has ... More
More Market News