Huguette Clark's 20-year hospital stay sparks lawsuit
Distant relatives claim the hospital took advantage of the reclusive heiress, who died in 2011 at 104 with a $300 million estate.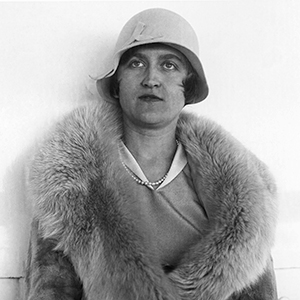 A recluse, her 20-year hospital stay and distant relatives vying for a chunk of the now-deceased heiress's $300 million estate have combined to spark a lawsuit alleging that a major New York City medical facility pressed her into donating a large piece of her fortune to it. 

That lawsuit is the latest sad twist in the story of Huguette Clark, who arrived at Beth Israel Medical Center in 1991 and never left, even though her relatives claim she didn't need constant medical care, according to a report in The New York Times. 
The case also highlights the conflicts of interest that can arise at nonprofit hospitals, which have an obligation to care for patients and whose fundraising staffers are always on the lookout for donations. 
In Clark's case, her stay apparently led to several conflicts, including how her $300 million estate intersected with the hospital's doubts over whether she should even be allowed to remain there for two decades. During her tenure, Clark ended up giving Beth Israel at least $4 million in donations and a $1 million bequest in her contested will.
Clark died in 2011 at age 104. The relatives fighting the hospital are descendants from her father's first marriage. Clark's father was the copper baron William Andrews Clark, while her mother was his younger second wife. 
Here are five notable points culled from the lawsuit:
Clark donated a Manet to the hospital: The heiress gave Beth Israel "Peonies in a Bottle" by the iconic impressionist painter. But when it sold for less than expected at a Sotheby's (BID) auction, Beth Israel's chief executive joked in an email that she "didn't take the bait and offer a half dozen more." Still, the hospital pocketed $3.15 million from the gift. 
She paid $1,200 per day: By 1998, Clark was paying about that amount, or $438,000 per year. Multiply that times 20 years, and she may have paid $8.8 million for her hospital room. 
The hospital had questions about evicting her: Several years after she was admitted, one internal email raised the question of whether Clark should even be allowed to remain. "Does Legal know about Miss Clark's situation?" the email asked. "If we were forced to 'evict' her, we'd certainly have no hope of any support." It's not clear whether the legal department ever responded. 
Clark had a doll obsession: She had no children and liked to give photographic tours of her dollhouses, which focused on Japanese themes. "She places dolls in the house and moves them through activities (drinking tea, walking in the garden, in conversation), taking a photo of each activity so that they tell a story," a development staff member wrote in a memo. 
She was fiscally conservative: Clark appeared to keep tight control of her money and was fiscally conservative. A hospital development officer noted that a trust left by her mother was invested in municipal bonds.
Follow Aimee Picchi on Twitter at @aimeepicchi. 
DATA PROVIDERS
Copyright © 2014 Microsoft. All rights reserved.
Fundamental company data and historical chart data provided by Morningstar Inc. Real-time index quotes and delayed quotes supplied by Morningstar Inc. Quotes delayed by up to 15 minutes, except where indicated otherwise. Fund summary, fund performance and dividend data provided by Morningstar Inc. Analyst recommendations provided by Zacks Investment Research. StockScouter data provided by Verus Analytics. IPO data provided by Hoover's Inc. Index membership data provided by Morningstar Inc.
MARKET UPDATE
[BRIEFING.COM] The stock market welcomed the new trading week with a mixed session that saw relative strength among large-cap stocks, while high-beta names underperformed. The Dow Jones Industrial Average (+0.3%) and S&P 500 (-0.1%) finished near their flat lines, while the Nasdaq Composite and Russell 2000 both lost 1.1%.

Equities began the day on a cautious note amid continued concerns regarding the strength of the global economy. Over the weekend, China reported its first decline ... More
More Market News