Company wellness plans don't make you healthier
A study mandated in Obamacare says employees don't benefit, either through fewer illnesses or lower costs.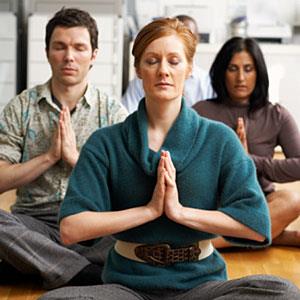 Well, it took Rand Corp. one report to figure out what employees across the country who still live in fear of their scales already know: Company wellness programs don't work.
Those programs are essential to the already scrutinized Affordable Care Act, the health care insurance reform law known as Obamacare. But Reuters has discovered that not only aren't wellness programs living up to the claims of companies that promote them, but their failure is also likely to cost employees sought-after rewards and bonuses once the health care mandate kicks in.

Rand delivered this congressionally mandated analysis to the U.S. Department of Labor and the Department of Health and Human Services last fall, but it still hasn't been released. Sources told Reuters they expected it to be made public last winter. Reuters read the report when it was briefly posted online by Rand on Friday before being taken down.
Maybe it's because the report found, for example, that people who participate in such programs lose an average of only one pound a year for three years. Or that such a program "was not associated with significant reductions in total cholesterol level." Or that anti-smoking programs work only "in the short term."
That isn't great for the programs' claims that they reduce medical spending as employees become healthier and avoid heart disease, cancer and stroke. In fact, workers who participated in a wellness program saw a mere $2.38 drop in health care costs per month in the first year of the program and $3.46 less in the fifth year. That's statistically insignificant enough to be comparable to not doing anything at all.

Oh, and those programs don't catch disease or improve health enough to prevent emergencies. "We do not detect statistically significant decreases in cost and use of emergency department and hospital care" as a result of the programs, Rand found.

The report's results will take on a whole lot more significance next year, when the ACA allows employers to reward employees who participate in workplace wellness programs with 30% of the cost of insurance premiums, or about $1,620 annually per worker. If an employer is subsidizing employees who use its program but the company doesn't see lower health care costs as a result, it can absorb the costs and raise premiums across the board or only for workers who don't participate.
Despite this, companies are still on board with wellness programs. Employers told Rand they were "overwhelmingly" confident that workplace wellness reduces medical costs, though only 44% have evaluated their efforts and just 2% have precise savings estimates.

So who's doing those calculations? The companies selling businesses on those wellness programs.
DATA PROVIDERS
Copyright © 2014 Microsoft. All rights reserved.
Fundamental company data and historical chart data provided by Morningstar Inc. Real-time index quotes and delayed quotes supplied by Morningstar Inc. Quotes delayed by up to 15 minutes, except where indicated otherwise. Fund summary, fund performance and dividend data provided by Morningstar Inc. Analyst recommendations provided by Zacks Investment Research. StockScouter data provided by Verus Analytics. IPO data provided by Hoover's Inc. Index membership data provided by Morningstar Inc.
MARKET UPDATE
[BRIEFING.COM] The major averages ended the midweek session with slim gains after showing some intraday volatility in reaction to the release of the latest policy directive from the Federal Open Market Committee. The S&P 500 added 0.1%, while the relative strength among small caps sent the Russell 2000 higher by 0.3%.

Equities spent the first half of the session near their flat lines as participants stuck to the sidelines ahead of the FOMC statement, which conveyed no changes to the ... More
More Market News