10 ways the sequester is already hurting
The cuts are mostly small and wide after a short-term funding bill passed last month stopped a government crisis.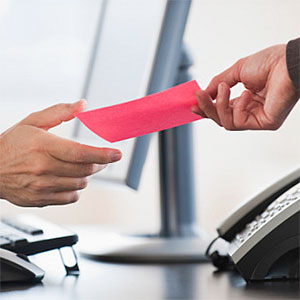 Despite all the dire warnings from the Obama administration, the federal sequester hasn't been a national disaster. And it's unclear if it ever will be at this point.
Part of the reason is because Congress stepped in with a
short-term funding bill
that eased some of the pressure. Food inspectors, for example, got money to stay on the job. And the Department of Defense is still moving forward with construction projects.
In fact, economists from
Goldman Sachs
(
GS
) think the sequester
will hurt
the economy's growth rate by just 0.6 percentage point in the government's fiscal year, which ends Sept. 30. That's not ideal, with the recovery still sputtering -- GDP grew at a meager 2.2% in 2012 -- but it's really not all that devastating.
Still, communities across the country have been impacted by the sequester already. Jobs have been lost, lives have been altered. But much of the impact seems to be on a localized level, and not the national scale some lawmakers had forecast. In fact, the biggest impact nationally seems to be the ongoing run of jokes about White House tours being canceled.
Click
here for 10 ways the sequester is already hitting America
.

Who signed it in to law??Who rejected the offer to control the cuts? Cutting an increase in spending does not mean a cut. They didn't even address the pork, maybe so one should have a responsibility to review and cut all non essential spending!!!!
Booooo whooo congress, do what you were elected to do

I have an idea. What don't we drug test those who want a Federal handout? What to trim some pork? There you go. How about cutting off the 10 million in the counrty illegally, and whom are eating up (literally) the healthcare and welfare system for those whom have paid their whole lives to have this privledge. The policical theatre is boring and out-of-touch with the realities of our "small" lives.

If anyone were to believe that they would get the same level of service for $38.00 per night as opposed to the various "regular" prices on a $500,000,000 vessel that has to pay 1000 or more crew members, fuel, insurance, docking fees, provisions and all other costs related to turning the key and setting sail are not thinking about the basic math of this joke..
Carnival is not trying to give anything away and behind the portal they probably cut service here and there so creatively that most people wont notice until after the cruise and find themselves wondering why they didn't have lobster or other amenities that are regular staples on your average cruise.
If they (cruise line), did a 2 for 1 promotion, that would seem more logical and sincere and would get the bodies on the ship that would spend money and gamble in the casino and so on. 
Are you sure you want to delete this comment?
DATA PROVIDERS
Copyright © 2014 Microsoft. All rights reserved.
Fundamental company data and historical chart data provided by Morningstar Inc. Real-time index quotes and delayed quotes supplied by Morningstar Inc. Quotes delayed by up to 15 minutes, except where indicated otherwise. Fund summary, fund performance and dividend data provided by Morningstar Inc. Analyst recommendations provided by Zacks Investment Research. StockScouter data provided by Verus Analytics. IPO data provided by Hoover's Inc. Index membership data provided by Morningstar Inc.
MARKET UPDATE
[BRIEFING.COM] The stock market welcomed the new trading week with a mixed session that saw relative strength among large-cap stocks, while high-beta names underperformed. The Dow Jones Industrial Average (+0.3%) and S&P 500 (-0.1%) finished near their flat lines, while the Nasdaq Composite and Russell 2000 both lost 1.1%.

Equities began the day on a cautious note amid continued concerns regarding the strength of the global economy. Over the weekend, China reported its first decline ... More
More Market News