Is struggling Postal Service a sign we're doomed?
One magazine wonders how Congress can tackle any important stuff if it couldn't handle reforming the USPS.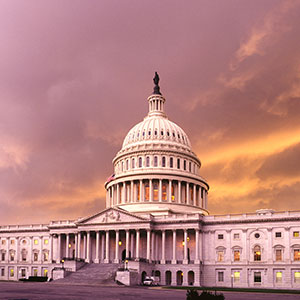 The unfailingly crotchety British magazine The Economist loves to shake its head at American lawmakers. And it's
having a field day
with the way Congress has handled the Postal Service.
The USPS is finally
moving to five-day delivery
, something it has been requesting for a while, the magazine reported Thursday. Most Americans are fine with this. Other countries have adopted the same policy.
But Congress' inability to take real action on the Postal Service shows that the U.S. is doomed, the magazine writes. Last year, the House of Representatives and the Senate each took up proposals reforming the service. Both bills died. The House bill never came to a vote, and the bill that passed in the Senate went nowhere in the House.
That Senate bill was as toothless as it gets, by the way. It simply delayed any action on the Postal Service for two years. So the USPS went ahead and canned Saturday delivery on its own using what the Economist calls "dubious legal reasoning."
It doesn't bode well for a Congress that absolutely must tackle some hard issues, including the federal deficit, the debt ceiling, Social Security reforms, taxes and Medicare and Medicaid.
And here's the Economist's point: If Congress can't even deal with something as relatively mild as fixing the Postal Service, how can it possibly handle anything more controversial?
"Does anyone truly believe Congress is up to the challenge?" the magazine asks.
More on moneyNOW

If they fix the Post Office, they might need to tackle something greater, then something greater, until they reach Medicare. Its best fix is un-American. But the current definition of American is 1950. Maybe they should be working on the "Definition of America". Don't worry, all will be voted out of office if change in "America is 1950" is attempted.
Are you sure you want to delete this comment?
About moneyNOW
MoneyNOW brings users smart, original and entertaining takes on the latest business and investing topics that are buzzing on the Web.
MARKET UPDATE
[BRIEFING.COM]
S&P futures vs fair value: -6.40. Nasdaq futures vs fair value: -12.50.
U.S. equity futures trade near their pre-market lows with the S&P 500 futures off by 0.5%.

Looking at overnight developments: ... More
More Market News