9 ways feds bungled foreclosure crisis
Regulators got buried under a mountain of pricey consultants, biased reviewers, financial quibbling and ruthless banks.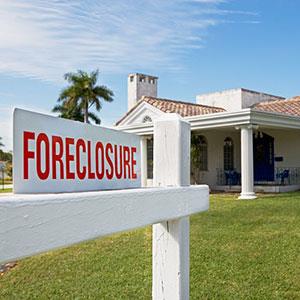 The foreclosure crisis that devastated the economy in 2009 and 2010 was a many-headed monster, a disaster unlike anything the federal government had ever seen.
And it's becoming clear that not only did the government have no idea how to handle it, but every fix it tried didn't work. It was an epic failure, and federal regulators jumped on the opportunity to sweep it under the rug this month with an $8.5 billion settlement with 10 banks.
The settlement effectively ends the government's investigation into much of the foreclosure mess. And let's hope we never have to go down this road again, because everyone who was supposed to work for taxpayers -- from regulators to middlemen to investigators -- was clearly out of their league.
Here are 9 ways the government flubbed the foreclosure crisis:

1. No one's getting much.
Only $3.3 billion is actually going to people who have been in foreclosure. The government tried unsuccessfully to review a small portion of 3.8 million foreclosed homes, The New York Times
reports
. But no one knows how many of those borrowers were harmed, so all 3.8 million will get the money regardless if they were wronged. That comes to $868 per home,
writes
columnist Joe Nocera.
2. Skewered by fees.
The government got banks to hire expensive consultants to review every foreclosure from 2009 and 2010, Nocera reports. It was so slow and tedious that the consultant fees, sometimes coming in at $250 an hour, eventually topped $1 billion. "The feds and the banks finally threw up their hands," Nocera writes. "The settlement made the whole thing go away."
3. Biased reviewers.
The banks hired those consultants, and so of course the consultants were biased in favor of their employers. The questions used in the review "were indecipherable" and failed to uncover harm, reviewers
told
The New York Times. Another reviewer said that when she did find problems, her bosses buried them.
4. Inexperienced reviewers.
Those pricey consultants included some people who had no experience reviewing mortgages. Kind of explains their claims of indecipherable questions, doesn't it?

5. Bored reviewers.
Some consultants sat around with no work for a month while still being paid, the Times notes. "We would just read our books," one told the newspaper.
6. Quibbling over $5.
Other reviewers said they wasted time analyzing ridiculous issues, such as whether one homeowner had been overcharged $5 for lawn mowing.
7. No oversight.
Consultants originally said that each review would take a maximum of eight hours. But reviewers would spend up to 20 hours on a single case. And there was little government oversight to rein this in.
8. Banks get paid for everyday activities
. A separate $25 billion foreclosure abuse settlement announced last year ends up crediting banks for normal business practices. Banks demolish abandoned homes all the time, but now they can get out of $2 billion in payments under the settlement for doing it, The New York Times
reported
.
9. Harmed borrowers get shut out.
Some banks spent much more on consultants than they did on actually helping those homeowners they abused. A now-bankrupt mortgage servicer called ResCap spent $250 million to review its loans. It will probably only pay $35 million to $60 million to homeowners who were harmed,
reports
American Banker.
"This is Kafkaesque," an industry source told American Banker. "The reviews don't provide any closure [to borrowers], and their cost is going to be orders of magnitude beyond what banks pay out."
More on Money Now
Just the beginning folks - prepare for your daily transfusions - these parasites are not even close to being done with the American consumer yet... they know they are backed by the full power of the bought and paid for crooks in congress no matter what they do and have no fear of anything..... 

Again we in the industry's ops and risk world, all knew that this would happen the moment it was announced that the banks would be the ones hiring the "independent" reviewers, and that is was happening as the reviews were underway. Yet no one with the power to stop it did so BEFORE it became a cash cow to the consulting industry AND the Banks as the Banks are being paid to provided services that should have been a normal part of a proper and cost effective default servicing operations.  The numbers bear it out.  The banks designed the most ineffective outreach program I've seen in my 25+ years in this industry as the mailings are the least expensive path.  To be effective, the outreach it should have included a tier two of in-person counseling, among many other value added actions, as all have acknowledged that the letters were too confusing. Hence the 5% response rate reported by in the GAO Audit Report. The OCC could have improved the process at each of the extensions but did not, despite having received numerous suggestions for improvement from the industry, choosing instead, it seems, to keep repeating the same in-effective process but expecting what, better results? Is anyone surprised?  Unfortunately, what could have been a great opportunity combined with the perfect timing to require a transformation of the servicing industry, has now turned into a discussion about abuses in government sponsored / funded assistance, and it's legacy will seriously inhibit the ability to provide this type of assistance when (not IF) the next housing crises occurs. 


This mess is not going to stop the  lenders are still a bunch of crooks still doing those nasty things every chance they get  till they get  in trouble by then the whole country will once again be trying to dig our self out.  The big Q.is how many did they throw in jail I don't now of any that just wasn't important as cleaning up the harm they did that's why they will do it again wait for it   wait for it then it will be a big surpise once
again...............​...........
  It's the people in charge you just can't fix supid we just pay for stupid.   
Are you sure you want to delete this comment?
About moneyNOW
MoneyNOW brings users smart, original and entertaining takes on the latest business and investing topics that are buzzing on the Web.
MARKET UPDATE
[BRIEFING.COM] Quiet action continues with the S&P 500 once again probing fresh intraday highs. Nine sectors saw corresponding upticks as the benchmark average neared its current levels. The only exception was the utilities sector, which remains near its lows.

The utilities sector has been the subject of some selling in recent weeks. The high-yielding space is down 3.6% this week, and lower by 6.7% so far this month. Nasdaq -12.23 at 3447.19... NYSE Adv/Dec 824/2056... Nasdaq ... More
More Market News