Only the richest get richer in this recovery
New research shows most families got dinged financially from 2009 to 2011, with one notable exception: The top 1%.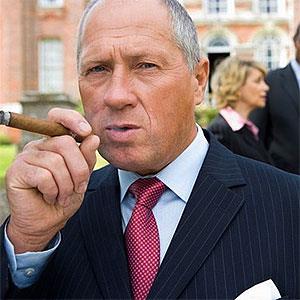 The economy is still recovering from the recession, and it's come a long way since 2008, when the housing market was dire and the stock market took a nosedive. 

But new economic research indicates that the recovery hasn't benefited the average American family -- unless your family is part of the country's new elite. Only the top 1% saw average real income growth between 2009 to 2011, according to a Berkeley economist. (By the way, to break into to the top 1%, you'll need an annual income of at least $366,623, according to the World Top Incomes Database.) 
For the rest of us in the 99% bracket, family incomes slipped by 0.4% from 2009 to 2011, according to Emmanuel Saez, the University of California, Berkeley, economist whose earlier research documented a three-decade run-up in income for America's top 1%.
The recovery is treating the top 1% much better, however. That group saw incomes gain 11.2% during the first two years of the recovery, according to Saez, who was named a MacArthur Fellow in 2010 for his research into income and tax policy. 
But doesn't a rising tide lift all boats? Saez says it's not happening in this recovery. "In 2012, top 1% income will likely surge, due to booming stock prices, as well as re-timing of income to avoid the higher 2013 top tax rates," he wrote in the January report. "Bottom 99% will likely grow much more modestly than top 1% incomes from 2011 to 2012."
Astoundingly, Saez writes that his new research shows that the top 1% grabbed 121% of the income gains in the first two years of the recovery. How does that work? In essence, it means that the gains of the top 1% came at the expense of the remaining 99%.

The research may give a boost to President Obama's proposals outlined in his State of the Union speech on Tuesday. Taking a progressive stance, his address included ideas such as raising the minimum wage to $9 an hour. 
That might not be enough to appease Saez, who last year told The New York Times he advocates much higher top marginal tax rates on the rich -- up to as much as 90%.
More on moneyNOW
DATA PROVIDERS
Copyright © 2014 Microsoft. All rights reserved.
Fundamental company data and historical chart data provided by Morningstar Inc. Real-time index quotes and delayed quotes supplied by Morningstar Inc. Quotes delayed by up to 15 minutes, except where indicated otherwise. Fund summary, fund performance and dividend data provided by Morningstar Inc. Analyst recommendations provided by Zacks Investment Research. StockScouter data provided by Verus Analytics. IPO data provided by Hoover's Inc. Index membership data provided by Morningstar Inc.
MARKET UPDATE
[BRIEFING.COM] The stock market finished an upbeat week on a mixed note. The S&P 500 shed less than a point, ending the week higher by 1.3%, while the Dow Jones Industrial Average (+0.1%) cemented a 1.7% advance for the week. High-beta names underperformed, which weighed on the Nasdaq Composite (-0.3%) and the Russell 2000 (-1.3%).

Equity indices displayed strength in the early going with the S&P 500 tagging the 2,019 level during the opening 30 minutes of the action. However, ... More
More Market News