Love energy drinks? See you in the ER
A hospital survey finds the amount of emergency treatment related to the caffeinated beverages has doubled.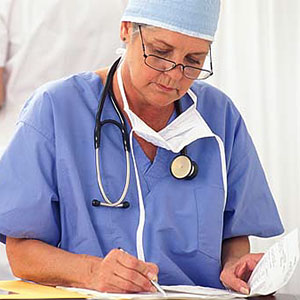 Need that extra burst of energy found only in graphic-laden cans from the back of the convenience store or tiny bottles near the register? Just call an ambulance in advance.
A survey of U.S. hospitals released late last week by the Substance Abuse and Mental Health Services Administration found that the number of emergency room visits tied to energy drinks doubled from 2007 to 2011. Doctors surveyed said they're seeing a clear rise in the number of patients suffering from irregular heartbeats, anxiety and heart attacks who tell doctors they chugged an energy drink just before those episodes.
The sugar-saturated drinks are having a bit of a crash lately after a series of setbacks. In October, Monster Energy (MNST) stocks plummeted after the Food and Drug Administration confirmed "adverse incident reports" of five deaths involving Monster energy drinks. Among the dead is a 14-year-old Maryland girl who suffered heart problems in December 2011 after drinking Monster Energy on two consecutive days. The girl's parents have filed suit against the company.
Meanwhile, energy shot maker 5-Hour Energy has not only had its "no crash" claim questioned in the New York Times by a national advertising group, but has been the subject of reports to the FDA during the last four years citing the possible role of 5-Hour Energy in 13 deaths.
The FDA already has restrictions in place for soda, and limits caffeine content to 71 milligrams per 12 ounces to be considered safe. Energy drinks contain significantly more caffeine, but exploit a loophole in the FDA's caffeine guidelines, labeling themselves "diet supplements," to avoid the limit. For example, 24-ounce Monster drinks contain almost seven times as much caffeine as the most caffeinated sodas.
In many case, though, energy drinks like Monster, Rockstar and Red Bull are found in the same convenience store coolers and grocery aisles as soda. Monster relies heavily on its labels to let folks know the drinks are "not recommended for children and people who are sensitive to caffeine."
The warning labels may require some revisions. More than half of the patients from the Substance Abuse and Mental Health Services Administration who visited the emergency room told doctors they had consumed only energy drinks. In 2011, about 42% of those ER visits involved energy drinks combined with alcohol or drugs, including stimulants like Adderall and Ritalin.
The FDA has increased the stakes by asking Health and Human Services to update the figures its substance abuse research arm compiles about emergency room visits tied to energy drinks. Beverage industry groups say the energy drink figures don't correctly identify symptoms or take into account the health and overall caffeine consumption of patients before they down an energy drink, but the energy drink industry's growth and the demographics involved make the issue particularly sensitive.
Though Beverage Digest says energy drinks make up only 3.3% of soft drink sales, energy drink sales rose 17% as Monster, Red Bull and Rockstar all reported huge gains. Meanwhile, those aged 18 to 25 were were the most likely to head to emergency rooms after having adverse reactions to energy drinks.
"We were really concerned to find that in four years the number of emergency department visits almost doubled, and these drinks are largely marketed to younger people," said Al Woodward, a senior statistical analyst with the Substance Abuse and Mental Health Services Administration.
The FDA is still looking into just how energy drinks get the heart racing. If those beverages keep racing young consumers to emergency rooms, however, it may be the caffeine loophole that comes crashing down.
More on Money Now

Energy drinks react differently to different people. You can't chastise the industry for instances like this. The makers encourage the consumers to drink these beverages responsibly. It also attempts to discourage individuals who are pregnant, sensitive to caffeine, etc. from drinking these products. People should know if these pertain to them and not chug them like a soda or drink more than maybe one a day. It's the irresponsibility of the consumer that's the problem, not the industry itself.

I was standing in the grocery store line one day while a woman was unloading her groceries onto the belt. Her son, who looked like he was about 10 years old, looked anxiously at the cashier while she was scanning the items. The cashier finally scanned a big can of energy (caffeinated sugar water) drink and the mother reached onto the belt, grabbed the can and then handed it to him. He cracked it open like a pro and started chugging it down. I wanted to grab it out of his hands and dump it onto her dirty sneakers. She also paid with food stamps (not that there's anything wrong with that.)
Are you sure you want to delete this comment?
MARKET UPDATE
[BRIEFING.COM] The Russell 2000 crosssed the 1,000 level for the first time ever today and the S&P 500 established a new all-time, intraday high. Those were some of the more memorable highlights of what was an otherwise nondescript day of trading.

By and large, there just wasn't a lot of conviction on the part of either buyers or sellers. The major indices spent time on either side of the unchanged line, but never put a whole lot of distance between themselves and ... More
More Market News