Will NRA's call to arms have lasting impact?
The pro-gun lobby suggests placing armed security guards in every American school. The idea was dismissed by many, however, and didn't seem to gain much policital support.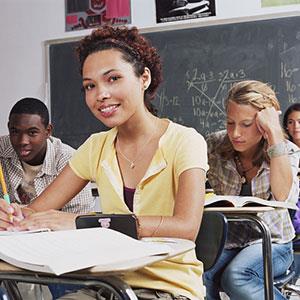 The National Rifle Association says the answer to school shooting massacres is more guns in school. It's hardly a surprising position advocated by the largest gun-rights lobby in the country.
But what will the group's call mean? Will it have any impact beyond a day of heated debate? Is this a fundamental, significant moment in America's complicated relationship with guns or a throwaway grab for headlines?
Investors in gun stocks seemed underwhelmed. The share price for
Sturm Ruger
(
RGR
) barely budged and closed Friday down 0.4%.
Smith and Wesson
(
SWHC
) shares closed down 1.9%.
The country has seen a week of intense focus on gun control since 20-year-old Adam Lanza walked into a Connecticut elementary school on Dec. 14 and killed 20 children and six educators. America has struggled to understand the attack, to figure out what may have motivated Lanza, who also killed his mother and himself.
The NRA's top lobbyist, Wayne LaPierre, said guns were not to blame. He did blame the media, video games, movies and music videos. He described a "race to the bottom" in which companies compete to be more shocking and offensive. Violent films, he added, were "the filthiest form of pornography."
LaPierre suggested placing armed security guards in every American school. The gun-free zone in place in many schools "tells every killer that schools are the safest place" for mass shootings, he added.
He didn't specify how the program would be paid for, how guards would be trained, what procedures would be in place or how the scenario would be any different from Columbine High School, which had an armed guard when two gunmen killed numerous students in 1999, or Virginia Tech, which had its own armed police force when a student went on a deadly rampage in 2007.
His ideas didn't appear to address whether high-capacity assault weapons should be legal.
LaPierre's suggestions run counter to renewed calls for more gun control and stricter background checks since the shootings. President Obama has appointed Vice President Joe Biden to run a task force on the issue and deliver proposals by next month.
The NRA's highly anticipated announcement was quickly criticized from many sides. New York Mayor Michael Bloomberg said LaPierre's ideas were "a shameful evasion of the crisis facing our country."
There weren't many who vocally supported LaPierre's plan. Even on the conservative website
The Corner
, run by the National Review, commenters were far more critical of the proposal than they were supportive. "Any sort of policy that's based on extremely rare, isolated incidents is almost guaranteed to do more unintended harm than good, wrote one. "That goes for both the anti-gun and the pro-gun crowd trying to wave the bloody shirt."
More from Money Now

This guy is the one who put the jerk in knee jerk.  Does any sane person want this country to become an armed camp where every teacher carries a pistol, loaded and ready with the safety off?  How could any intelligent person propose such nonsense.  The crazies who perpetrate these acts have plenty of time to plan them out- they are not random acts of  violence born out of heat of the moment emotions.  Will we have to arm the crossing guards, the bus drivers, the playground volunteers?  What would stop the lunatic from just planting himself  in the bushes somewhere and picking people off at random?  How will the armed teachers stop the mall massacre, the theatre massacre, the McDonald's massacre?   Does he propose that every citizen carry a weapon 24/7?  He is either the stupidest person on earth or he has a lot of stock in a gun manufacturer.  The NRA has had its way for so long that they have no rational thought  processes left.   They have distorted the 2nd amendment over the years until it really has no relevance.  I think we should begin by banning all automatic weapon sales.  Including automatic hand guns.  Credit should be given  on income tax returns for citizens who turn in their  weapons and ammunition for a period of 1 year.  After the year is up, it becomes a felony to own or posses an automatic weapon of any type and, like the laws for drug cases, the property where the weapon is found can be confiscated and sold.  Private weapons should be restricted to single action pistols and bolt action rifles neither of which could be loaded by insertion of any type of multi round clip.   
For a measly 10.00 per student per month you could have a well trained and armed policeman at every school, two in some. 
There will always be guns in our society so why not admit that gun control hasnt worked. It will never work because its based on a flawed premise that if you outlaw guns, crimes will not be committed. Australia banned guns and they now have 400% more violent crime than before. 
Throughout history America has been able to recognize when things dont work but when it comes to guns the liberals in America think that they can somehow rewrite history or make us believe in something that will never be. Schools are liable to protect students. Either hire policemen or ask for fathers of students to donate one day per month. Get them trained and armed and voilla youve done it. Nothing in this life is perfect but this is not a hard choice to make. Criminals could use bombs if they couldnt get guns. In Japan and China attacks have been made on students using a knife, 8 dead 20 wounded. Nothing is perfect but having a policeman on the premises is the best overall answer. 
Are you sure you want to delete this comment?
DATA PROVIDERS
Copyright © 2014 Microsoft. All rights reserved.
Fundamental company data and historical chart data provided by Morningstar Inc. Real-time index quotes and delayed quotes supplied by Morningstar Inc. Quotes delayed by up to 15 minutes, except where indicated otherwise. Fund summary, fund performance and dividend data provided by Morningstar Inc. Analyst recommendations provided by Zacks Investment Research. StockScouter data provided by Verus Analytics. IPO data provided by Hoover's Inc. Index membership data provided by Morningstar Inc.
MARKET UPDATE
[BRIEFING.COM] S&P futures vs fair value: -5.50. Nasdaq futures vs fair value: -11.80. U.S. equity futures continue holding modest losses with the S&P 500 futures down six points below fair value.

The Dollar Index began the night in the red after gaining 0.6% last week, but a steady rally off the lows has placed the index back near its flat line for the session. The dollar is currently little changed versus the yen (109.05), while the euro (1.2844) and the pound (1.6330) ... More
More Market News