Will NRA's call to arms have lasting impact?
The pro-gun lobby suggests placing armed security guards in every American school. The idea was dismissed by many, however, and didn't seem to gain much policital support.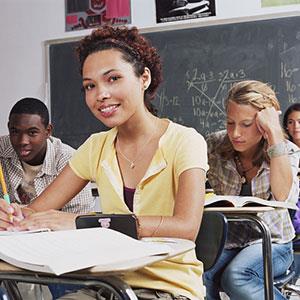 The National Rifle Association says the answer to school shooting massacres is more guns in school. It's hardly a surprising position advocated by the largest gun-rights lobby in the country.
But what will the group's call mean? Will it have any impact beyond a day of heated debate? Is this a fundamental, significant moment in America's complicated relationship with guns or a throwaway grab for headlines?
Investors in gun stocks seemed underwhelmed. The share price for
Sturm Ruger
(
RGR
) barely budged and closed Friday down 0.4%.
Smith and Wesson
(
SWHC
) shares closed down 1.9%.
The country has seen a week of intense focus on gun control since 20-year-old Adam Lanza walked into a Connecticut elementary school on Dec. 14 and killed 20 children and six educators. America has struggled to understand the attack, to figure out what may have motivated Lanza, who also killed his mother and himself.
The NRA's top lobbyist, Wayne LaPierre, said guns were not to blame. He did blame the media, video games, movies and music videos. He described a "race to the bottom" in which companies compete to be more shocking and offensive. Violent films, he added, were "the filthiest form of pornography."
LaPierre suggested placing armed security guards in every American school. The gun-free zone in place in many schools "tells every killer that schools are the safest place" for mass shootings, he added.
He didn't specify how the program would be paid for, how guards would be trained, what procedures would be in place or how the scenario would be any different from Columbine High School, which had an armed guard when two gunmen killed numerous students in 1999, or Virginia Tech, which had its own armed police force when a student went on a deadly rampage in 2007.
His ideas didn't appear to address whether high-capacity assault weapons should be legal.
LaPierre's suggestions run counter to renewed calls for more gun control and stricter background checks since the shootings. President Obama has appointed Vice President Joe Biden to run a task force on the issue and deliver proposals by next month.
The NRA's highly anticipated announcement was quickly criticized from many sides. New York Mayor Michael Bloomberg said LaPierre's ideas were "a shameful evasion of the crisis facing our country."
There weren't many who vocally supported LaPierre's plan. Even on the conservative website
The Corner
, run by the National Review, commenters were far more critical of the proposal than they were supportive. "Any sort of policy that's based on extremely rare, isolated incidents is almost guaranteed to do more unintended harm than good, wrote one. "That goes for both the anti-gun and the pro-gun crowd trying to wave the bloody shirt."
More from Money Now
DATA PROVIDERS
Copyright © 2014 Microsoft. All rights reserved.
Fundamental company data and historical chart data provided by Morningstar Inc. Real-time index quotes and delayed quotes supplied by Morningstar Inc. Quotes delayed by up to 15 minutes, except where indicated otherwise. Fund summary, fund performance and dividend data provided by Morningstar Inc. Analyst recommendations provided by Zacks Investment Research. StockScouter data provided by Verus Analytics. IPO data provided by Hoover's Inc. Index membership data provided by Morningstar Inc.
MARKET UPDATE
[BRIEFING.COM] The commodity complex was under pressure today as a stronger dollar index weighed on prices.

Dec gold pulled back from its session high of $1226.30 per ounce set in morning action and traded as low as $1214.60 per ounce, its lowest since January 2014. Unable to gain momentum, it settled 0.8% lower at $1216.50 per ounce, booking a loss of 1.2% for the week.

Dec silver fell to four year lows after trading as high as $18.49 per ounce in early morning floor trade. It ... More
More Market News
TOP STOCKS
Up next: The biggest bank IPO ever
The expected $3.36 billion offering from Citizens Financial Group won't come close to Alibaba's, but it will be an important one for the market.