LEDs could soon light the way everywhere
Philips says it'll sell them as replacements for fluorescent tubes in particular. They promise to be more efficient, warmer and cheaper.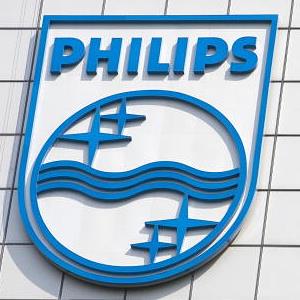 If you've grown up in postwar America, much of your life has been illuminated by fluorescent lighting. And while they may not have the warm glow of old-school incandescent bulbs, fluorescent lights are much more energy-efficient. They also last longer and have been lighting the way in America's schools, businesses and workplaces for decades.
But that might change soon as fluorescent technology gets challenged by light-emitting diodes (LED).
Royal Philips (PHG), the Amsterdam appliance giant, has developed a prototype LED that is not only more efficient than fluorescent lights but cheaper. It has a warmer light and is more environmentally friendly. What's more, the company expects to have these new LEDs mass-produced and on the market by 2015. The expectation is that LEDs will replace about half of the world's fluorescent lighting in the following decade.
"This is a major step forward for the lighting world," Rene van Schooten, the CEO of Philips' light sources division, said in an interview with the The Associated Press. "It will bring an enormous savings in energy."
Not that fluorescent light technology has been standing still. Many of us are familiar with the corkscrew-shaped compact fluorescent lamps that have been gradually taking the place of the incandescent bulbs pioneered by Thomas Edison.
But LED bulbs are also out there, as an option for both businesses and homeowners. The cost for LED bulbs is still well above that of CFLs, although LEDs last longer. And there's still some debate as to whether the U.S. market can afford widespread LED lighting in its current form.
"Right now, the best LED lamps have approximately the same efficiency as the best CFLs, but they cost about 10 times as much," said GreenBuildingAdvisor​.com senior editor Martin Holladay in 2011. "Although LED lamps should last longer than CFLs, you won't see any savings from switching to LEDs -- unless the labor cost for changing out a lamp is very high."
But AP points out that Philips -- as well as Siemens (SI), General Electric (GE), Cree (CREE) and others -- have made "significant inroads" in the LED market as they replace incandescent and halogen technologies.
In fact, Philips' Van Schooten notes his company not only makes LEDs but is a major producer of fluorescent lighting. "Clearly we'll have to phase (the fluorescents) out," he said. "We knew this moment was coming for some time."
DATA PROVIDERS
Copyright © 2014 Microsoft. All rights reserved.
Fundamental company data and historical chart data provided by Morningstar Inc. Real-time index quotes and delayed quotes supplied by Morningstar Inc. Quotes delayed by up to 15 minutes, except where indicated otherwise. Fund summary, fund performance and dividend data provided by Morningstar Inc. Analyst recommendations provided by Zacks Investment Research. StockScouter data provided by Verus Analytics. IPO data provided by Hoover's Inc. Index membership data provided by Morningstar Inc.
MARKET UPDATE
[BRIEFING.COM] Nov crude oil is trading higher this morning as the U.S. and Arab allies have begun missile strikes in Syria on the Islamic State. The energy component dipped to a session low of $90.77 moments after equity markets opened but quickly recovered back into positive territory. It popped to a session high of $91.90 in recent action and is now up 0.9% at $91.64.

Oct natural gas is chopping around in a tight range between $3.88 and $3.90 in the black. It is currently up 1.2% at ... More
More Market News