A farewell package of $89K -- per month?
A former GE executive lines up a nice perk after leaving the company.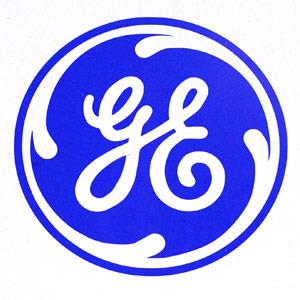 John Krenicki put in 29 years at
General Electric
(
GE
), working his way up to lead the company's energy unit. He was an important guy there, one that Fortune
speculated
could be CEO one day.
Instead, he's retiring at the end of this year and will get a nice perk from the company: An $89,000 monthly allowance until he turns 60. He's about 50 now, so it will all add up to more than $10 million. In return, the company
says
in a regulatory filing, Krenicki can't go work for a competing company for three years.
This news was buried in a GE filing with the U.S. Securities and Exchange Commission earlier this year and uncovered by the ever-vigilant blog
Footnoted
. It's now in
first place
in Footnoted's annual
contest
for the worst item of the year.
Krenicki will also get a cash bonus of at least $2.9 million for 2012. He also gets to vest at age 60 under GE's supplementary pension plan. And Footnoted notes that some 2 million stock options that had not vested as of last year will now vest. GE's stock price was at $20.79 Wednesday, so Krenicki stands to pocket some serious change by selling shares.
Krenicki was a lifer at GE, and his career was profiled in Fortune last year. He relocated his family 11 times while at the company, including two stints in Europe. He led the plastics division for nearly three years before he was promoted to run the energy division. He admitted to Fortune that he didn't want to become CEO of the company -- an early indicator, perhaps, that he was on the way to retirement.
By the way, Footnoted has
another candidate
for worst item of the year that I like even better.
Dell
(
DELL
) spent $1.9 million to move executive Stephen Schuckenbrock from Round Rock, Texas, to Plano, Texas. That's quite a pricey move for going 200 miles. About $1.5 million of that total was to pay Schuckenbrock for the loss on the sale of his house in Round Rock.
Schuckenbrock didn't stay for very long after the move. Earlier this month, he resigned "to seek new opportunities."
More from
Money Now

So OldChum. What's your solution? Get rid of all those programs AND everyone in Washington. Who do you think care about you....besides you? The point of tax the rich isnt to solve are fiscal problems. Its a matter of fairness and shared sacrifice. It amazes are the top 1% get regular joes to fight their fights for them, while they continue to evade pay their share.

$2.6 Billion a day on welfare, $854 million a day in interest payments on the national debt, $3 billion a day on medicare and medicaid, $4 billion a day on social security, and $1.8 billion a day on defense. So going after the rich is going to solve problems in spending, HOW?? All these articles from the media, and we are supposed to believe there is no political propaganda going on? All this crap about the rich and the fiscal cliff is all designed to divert us from the real problem, WE HAVE CROOKS IN WASHINGTON THAT HAVE BEEN STEALING OUR WEALTH AND CARE NOTHING ABOUT US. They say they are for the little guy as they keep on spending and make the banker crooks richer and richer. The same crooks that got us into this mess and feed us lies about the economy is getting better are in it for one thing, to get wealthier and get re-elected. CROOKS HELPING CROOKS; and so many believe the lies. It's all about jobs dummies!!!!!
Are you sure you want to delete this comment?
DATA PROVIDERS
Copyright © 2014 Microsoft. All rights reserved.
Fundamental company data and historical chart data provided by Morningstar Inc. Real-time index quotes and delayed quotes supplied by Morningstar Inc. Quotes delayed by up to 15 minutes, except where indicated otherwise. Fund summary, fund performance and dividend data provided by Morningstar Inc. Analyst recommendations provided by Zacks Investment Research. StockScouter data provided by Verus Analytics. IPO data provided by Hoover's Inc. Index membership data provided by Morningstar Inc.
MARKET UPDATE
[BRIEFING.COM] Not much change in the major averages as they continue hovering near their lowest levels of the day. The S&P 500 (-0.8%) notched its session low around 12:00 ET and has maintained a seven-point range since then. Meanwhile, the price-weighted Dow Jones Industrial Average (-0.5%) continues trading a little ahead of the benchmark index.

Six Dow components remain in the green, but the leading performer, DuPont (DD 71.75, +0.50), is the only stock showing an increase ... More
More Market News