Why aren't heads rolling at the IRS?
Getting rid of incompetent -- or dishonest -- government officials shouldn't be this hard.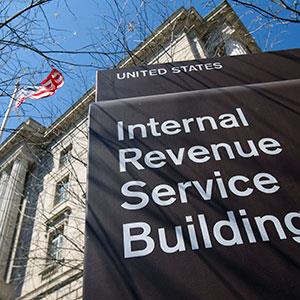 Why does Lois Lerner, the Internal Revenue Service official at the center of the scandal over the agency's targeting of Tea Party groups, still have a job? Somehow she has hung on even though she has created a nightmarish public relations disaster for the agency -- and now stands accused of misleading Congress.
Lerner was placed on administrative leave Friday, one day after refusing to answer questions before a congressional committee investigating the IRS' action. Acting Commissioner Daniel Werfel asked her to resign, but Lerner refused, according to an account Sen. Charles Grassley, R-Iowa, gave the
Washington Post
.
For now, Lerner, who has worked for the government for 34 years, will continue to collect her salary and benefits despite some members of Congress believing that she lied to them. They also were steamed that Lerner originally disclosed the Tea Party targeting by having a friend ask her a question about it during a news conference.
Moreover, Lerner's version of the story of how the IRS came to target Tea Party groups has earned a "bushel of Pinochios" from the
Washington Post's Fact Checker
. She had argued that the agency was inundated with applications from groups seeking so-called 501(c)(4) tax-exempt status in 2010, but the "real jump" in applications didn't occur until after the IRS began targeting conservative groups.
Though members of Congress are pressing for "heads to roll" at the IRS, including Lerner's, that might not happen. Most workers who did the targeting are covered by civil service protection for federal employees that could make it difficult to terminate them. As
Politico
pointed out, no federal workers have been reprimanded yet in connection with the targeting.
To be clear, a legitimate concern applies to 501(c)(4) groups, which are supposed to promote social welfare, though it's not clear what that actually means. A column in
The New York Times
called the IRS scandal "at best stupid, and at worst alarming." But even gross incompetence doesn't excuse Lerner's actions or those of the IRS employees who used political considerations to improperly target groups.
As respected tax journalist
David Cay Johnston
recently noted: "Only a person lacking a sense of honor and integrity would cling to their job in the face of the horrendous damage caused to the agency they work for, to her superiors and to the welfare of the Republic if her mistakes prompt even more IRS budget cuts." 
Lerner invoked her Fifth Amendment rights when lawmakers tried to question her Thursday. Some, such as
Rep. Darrell Issa
, R-Calif., who heads the powerful House Oversight and Government Reform Committee, have argued that she waived her right against self-incrimination by denying all wrongdoing.
One thing's for sure: This scandal isn't going to blow over as soon as President Barack Obama would like.
Follow Jonathan Berr on Twitter @jdberr.
DATA PROVIDERS
Copyright © 2014 Microsoft. All rights reserved.
Fundamental company data and historical chart data provided by Morningstar Inc. Real-time index quotes and delayed quotes supplied by Morningstar Inc. Quotes delayed by up to 15 minutes, except where indicated otherwise. Fund summary, fund performance and dividend data provided by Morningstar Inc. Analyst recommendations provided by Zacks Investment Research. StockScouter data provided by Verus Analytics. IPO data provided by Hoover's Inc. Index membership data provided by Morningstar Inc.
MARKET UPDATE
[BRIEFING.COM] The stock market finished the Tuesday session on the defensive after spending the entire day in a steady retreat. The S&P 500 (-0.6%) posted its third consecutive decline, while the small-cap Russell 2000 (-0.9%) slipped behind the broader market during afternoon action.

Equity indices were pressured from the start following some overnight developments that weighed on sentiment. The market tried to overcome the early weakness, but could not stage a sustained rebound, ... More
More Market News