6 winners from the Super Bowl blackout
Social media lit up during the big game's power outage as companies looked for an edge against competitors.
The San Francisco 49ers didn't get enough rest in Sunday's Super Bowl blackout to keep the Baltimore Ravens from hoisting the Vince Lombardi trophy, but there were plenty of other folks who came out of the big game's delay with a win.
For a punishing 34 minutes, CBS' (CBS) broadcast jockocracy stammered its way through the darkness and gave none of the more than 110 million people watching any idea what was happening in New Orleans.
As a result, many people turned to social media for more information or simply to while away the minutes. And that's when these six winners scored big:
Twitter. Not only was the social media site immediately flooded with #poweroutage tweets once the lights went out, but it had companies like Mondelez (MDLZ), Volkswagen (VLKAY) and Procter & Gamble (PG) tripping over each other to shift viewers' focus from a stalled TV network to their steady stream of tweets. The question of how to monetize social media hasn't been answered, but Sunday's blackout-fueled demand for Twitter time may have provided a big clue.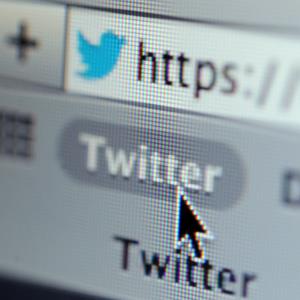 Oreo. The biggest ad coup of the night wasn't Budweiser's tearjerking Clydesdale ad that never shows a beer or hints at problems with the Justice Department. It was an Oreo tweet that Mondelez's digital ad agency 360i told Bloomberg it threw together in five minutes. A picture of a dimly lit Oreo and the tagline "You can still dunk in the dark" arguably had greater impact than the cookie's $4 million stunt-laden ad that aired earlier in the game. For all of the Internet-driven, crowdsourced ads that crowded this year's Super Bowl commercial field, Oreo's blackout post was perhaps the most natural, of-the-moment representation of social media's power.
Audi. Its parent company Volkswagen spent just under $10 million on ad time but, like Oreo, saved its best zingers for Twitter. In one simple tweet -- "Sending some LEDs to the @MBUSA Superdome right now..." -- Audi gave its audience a chuckle and zinged its rivals at Mercedes-Benz. Having supermodel Kate Upton in their Super Bowl commercial was nice for Mercedes-Benz, but even her star power couldn't keep the lights on or keep Audi from zipping ahead during the automaker's darkest half hour.
Tide. Miracle stain, you say? Great, Procter & Gamble (PG). Why don't you blow some more time and money on that overwrought tale while your social media folks get to the point and pitch your product more effectively in one simple tweet: "We can't get your #blackout, but we can get your stains out. #SuperBowl #TidePower." Heaven help the networks if potential advertisers ever do the math on these ad choices.
Domino's (DPZ), Papa John's (PZZA), Pizza Hut and about every other pizza place. Super Bowl pizza orders usually flatten out by halftime, but Domino's chief executive Patrick Doyle told CNBC Monday that the blackout helped send a few more pies out the door. Any kind of delay is great for pizza companies, which see them as more time customers have to both order and wait for their pizza. In Domino's case, it took more than 300,000 digital orders and, for about 30 minutes, saw more than 1,000 digital orders per minute.
Power grid proponents. Former New York Gov. George Pataki made his case for upgrading the power grid to the Wall Street Journal in November after Superstorm Sandy. India is spending $18 billion to update its own power grid after a spate of blackouts there, according to CNN. Think the Super Bowl won't spur calls for similar infrastructure changes? If a portion of a woman's nipple seen at this event can provoke wholesale changes in broadcast policy, maybe a blackout can spur some real talk about infrastructure spending.
Not everyone came out of the blackout looking bright. Bob Raismann at the New York Daily News criticized CBS for simply accepting the blackout without pressing the NFL for details or showing the slightest hint of outrage. He noted that "CBS' inability to report the news, dig into all angles of the story, is a direct result of how the NFL controls the media."
Sports on Earth's Will Leitch blasted the CBS broadcast team's inability to deliver any worthwhile commentary during the blackout. "That was the worst display of broadcasting I've seen in my entire life," he wrote. "CBS probably would have been better off if it had just kept the screen blank for the whole half hour. We are all stupider for having witnessed it. I spent most of the rest of the third quarter sweeping up all my dead brain cells off the floor."
Still, it's tough to call CBS a loser after last night's blackout when the Washington Post points out that Nielsen (NLSN) factored out the blackout when compiling its Super Bowl ratings, which gave the game a 48.1% share of television households in the U.S. That's up from last year's record 47.8 rating and shows remarkable resiliency considering the game was a blowout by the time the Superdome went dark. It's also a small boost compared to those received by groups who didn't need a do-over from Nielsen to make the most of the on-field downtime.

DATA PROVIDERS
Copyright © 2014 Microsoft. All rights reserved.
Fundamental company data and historical chart data provided by Morningstar Inc. Real-time index quotes and delayed quotes supplied by Morningstar Inc. Quotes delayed by up to 15 minutes, except where indicated otherwise. Fund summary, fund performance and dividend data provided by Morningstar Inc. Analyst recommendations provided by Zacks Investment Research. StockScouter data provided by Verus Analytics. IPO data provided by Hoover's Inc. Index membership data provided by Morningstar Inc.
MARKET UPDATE
[BRIEFING.COM] The stock market finished an upbeat week on a mixed note. The S&P 500 shed less than a point, ending the week higher by 1.3%, while the Dow Jones Industrial Average (+0.1%) cemented a 1.7% advance for the week. High-beta names underperformed, which weighed on the Nasdaq Composite (-0.3%) and the Russell 2000 (-1.3%).

Equity indices displayed strength in the early going with the S&P 500 tagging the 2,019 level during the opening 30 minutes of the action. However, ... More
More Market News