Boy gets Nintendo full of porn for Christmas
GameStop fails to scrub images from a used 3DS while parents get a lesson about advanced modern gaming devices. 'You can't unsee this,' Daddy says.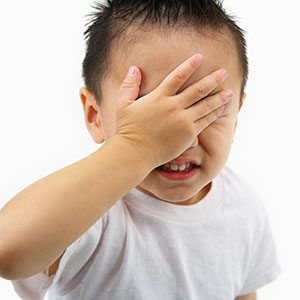 Giving a kid a handheld video game system for Christmas may buy parents some quiet time until school starts again, but it also may have inadvertently handed a child his or her first porn stash.
A father in Lakeview, Colo., bought his 5-year-old son a Nintendo (NTDOY.PK) 3DS this Christmas and saved a bit of cash by getting a refurbished model at a local GameStop (GME). What neither Mark Giles nor GameStop realized was that the previous owner bundled the device with nine pornographic images before turning it in for sale. When the boy asked his older brother for help deleting old files from the device, the two discovered the pictures.
Giles is irate. GameStop has issued Giles an apology along with a brand-new 3DS and games. Parents, meanwhile, got yet another warning that today's connected devices -- even game consoles -- aren't the same self-contained, porn-free toys that their GameBoy, Sega Game Gear and Mattel Electronics Football handhelds were.
"You can't unsee this," Giles told local NBC affiliate KUSA. "He's not going to forget about this tomorrow."
No, he isn't, but his father likely isn't going to put blind faith in a piece of electronics again either. Unlike the game systems of old that featured an LED screen, some cartridges and almost no connection to the outside world, handhelds like the 3DS and the Sony (SNE) PlayStation Vita are stocked with multiple cameras, video recording capability and Web browsers. They're nearly as connected as smartphones, if only because Apple's (AAPL) iPhone and Google's (GOOG) Android devices and their cheap or free apps are now their fiercest competitors.
Flurry Analytics estimates that Nintendo's share of the handheld gaming market decreased from 78% three years ago to just 36% last year as smartphone and app share ballooned. Smartphones and their apps now account for roughly half of all game downloads, and the number of gamers playing on mobile devices just surpassed the number playing on dedicated consoles, according to market research firm NPD Group. That's taking a huge bite out of the game companies' bottom lines.
Nintendo found this out the hard way last year when it released the 3DS with a $250 price tag. When it became apparent after a few months that buyers were shunning it for $199 smartphones, Nintendo knocked $80 off the price. Since then, gaming industry tracking site VGChartz says, Nintendo has sold little more than 7 million 3DS devices in the U.S. and 25 million worldwide. By comparison, Apple sold 26.9 million iPhones last quarter alone.
That changing game landscape has made gift buying a whole lot more perilous for unsuspecting parents. In Japan, for example, pinup model Ai Amano released a free gallery of provocative 3D-enhanced images just days after the device's launch. The gallery was downloaded more than 50,000 times during its first two days.
Think buying a new device will keep a kid's tech toy from looking like the paper-bag-sheathed shelf of a 7-Eleven magazine rack? The parents of a 9-year-old girl in Sacramento, Calif., thought so but ended up handing her an Android Tablet complete with extremely graphic videos of things mommies and daddies do when they love each other very much (or are young and need the money). Sacramento affiliate CBS13 says the family picked up the tablet through Target's (TGT) online store. The retailer says it's investigating how the videos, created in June, made their way onto the device.
All of the above creates a disquieting holiday conundrum for families. GameStop admits that all images left on its resold gaming devices are supposed to be caught during the refurbishing process, but it's not uncommon for some leftover files to sneak through. While parents can pull the old "needles-in-the-cand​y" trick from Halloween and give used gaming systems a test run before handing them off to kids, it's a bit more complicated with new devices.

Just opening the packaging can make that electronic gift much harder to return to Target, Sears (SHLD) and other stores that will only take an even exchange or may refuse to take opened items altogether. Other retailers including Sears, Amazon (AMZN) and Overstock.com (OSTK) will hit consumers with a restocking fee worth 15% to 60% of the device's value if its packaging is opened.
So what's a porn-averse parent to do? Taking a spin through used gaming consoles seems like a good start, but weighing the value lost by opening a new device's packaging against the discomfort caused by unexpected porn may become the tech equivalent of making a list and checking it twice.
More from Money Now

DATA PROVIDERS
Copyright © 2014 Microsoft. All rights reserved.
Fundamental company data and historical chart data provided by Morningstar Inc. Real-time index quotes and delayed quotes supplied by Morningstar Inc. Quotes delayed by up to 15 minutes, except where indicated otherwise. Fund summary, fund performance and dividend data provided by Morningstar Inc. Analyst recommendations provided by Zacks Investment Research. StockScouter data provided by Verus Analytics. IPO data provided by Hoover's Inc. Index membership data provided by Morningstar Inc.
MARKET UPDATE
[BRIEFING.COM] The stock market finished an upbeat week on a mixed note. The S&P 500 shed less than a point, ending the week higher by 1.3%, while the Dow Jones Industrial Average (+0.1%) cemented a 1.7% advance for the week. High-beta names underperformed, which weighed on the Nasdaq Composite (-0.3%) and the Russell 2000 (-1.3%).

Equity indices displayed strength in the early going with the S&P 500 tagging the 2,019 level during the opening 30 minutes of the action. However, ... More
More Market News