How austerity cost the US 2.2 million jobs
A study points out that slashed government spurred on by flawed policy logic has the economy in far worse shape than it should be.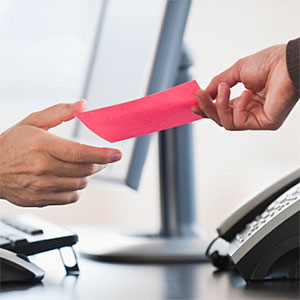 So what if austerity was rooted in a study with
a flawed Excel spreadsheet
that, despite
vigorous defense
from its authors, has become a
"Colbert Report" punchline
? No harm done, right?
Only if your margin of error for "harm" is 2 million jobs or so.
A study from The Brookings Institution finds that the austerity measures touted by Harvard professors Carmen Reinhart and Kenneth Rogoff cost the U.S. economy 2.2 million jobs at a time when it could least afford to lose them. Unlike their austerity-minded counterparts, however, Michael Greenstone and Adam Looney at Brookings actually show their work.
In the 46 months since the recession ended, state, local and federal governments have cut about 500,000 jobs. In every other U.S. recession since 1970, however, the government hired approximately 1.7 million people, on average. Put those two bits of information together, and the U.S. is 2.2 million jobs shy of where it should be.
If that doesn't seem like a whole lot, consider the bigger picture. According to the Bureau of Labor Statistics, the entire American workforce adds up to little more than 155.2 million people. Add 2.2 million jobs to that pool and the unemployment rate slides from 7.5% to 6.1%. That's just below the 6.5% figure the Federal Reserve is trying to hit with its quantitative easing bond-buying programs in an attempt to jolt the economy. That's noteworthy only because, just last week, the Fed blamed austerity for keeping the economy in neutral.
Those 2.2 million jobs would also put the U.S. near the peak employment it hit in January 2008 just before the recession. We're roughly 2.6 million jobs shy of that now, but Calculated Risk notes that the job growth rate under austerity measures is the slowest since World War II and won't return to that peak employment figure until 2020 at the earliest.
But wait: Shouldn't the U.S. at least seek a private-sector solution before going on a Big Government hiring spree? Well, we're trying that right now, and, while businesses aren't wholesale firing people anymore, they're not hiring a whole lot of folks, either. That's creating a huge rift between jobless claims and actual unemployment numbers that The Huffington Post says is leaving the economy 4 million jobs short of being fully functional and sustaining a 5% unemployment rate.
The problem, again, is austerity. Nobody, from government to the average consumer, is spending with any regularity, which is forcing companies to shift their focus from generating U.S. production to prodding U.S. consumption. As a result, roughly 65% of the jobs regained since the recession have been of the low-wage variety, though nearly 60% of all jobs lost during the slump paid middle-income wages or better, according to the National Employment Law Project.

It's no surprise, then, that the most common job in America since the recession is in retail sales. Those workers number 4.3 million (greater than the population of Kentucky) and make only $25,000 a year, well below the more than $45,000 national median wage.
If you're waiting for the newfound holes in austerity logic to give way to government hiring, good luck with that. The Brookings report didn't even factor in the 750,000 jobs that will be lost as a result of the recent sequestration cuts. The belt is tightening, but unfortunately it's around the nation's neck.
DATA PROVIDERS
Copyright © 2014 Microsoft. All rights reserved.
Fundamental company data and historical chart data provided by Morningstar Inc. Real-time index quotes and delayed quotes supplied by Morningstar Inc. Quotes delayed by up to 15 minutes, except where indicated otherwise. Fund summary, fund performance and dividend data provided by Morningstar Inc. Analyst recommendations provided by Zacks Investment Research. StockScouter data provided by Verus Analytics. IPO data provided by Hoover's Inc. Index membership data provided by Morningstar Inc.
MARKET UPDATE
[BRIEFING.COM] The stock market finished an upbeat week on a mixed note. The S&P 500 shed less than a point, ending the week higher by 1.3%, while the Dow Jones Industrial Average (+0.1%) cemented a 1.7% advance for the week. High-beta names underperformed, which weighed on the Nasdaq Composite (-0.3%) and the Russell 2000 (-1.3%).

Equity indices displayed strength in the early going with the S&P 500 tagging the 2,019 level during the opening 30 minutes of the action. However, ... More
More Market News