Monsanto's win is a loss for American farmers
The Supreme Court's ruling on genetically modified seed undercuts growers' historic reliance on frugality and independence.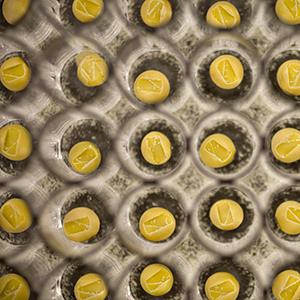 Score one for Monsanto (MON), and score none for America's centuries-old farming traditions. 

The Supreme Court's unanimous ruling on Monday that farmers can't create new seeds from plants grown with Monsanto's patented and genetically altered soybean seeds (pictured) strikes a blow against a tradition of seed saving, a technique that has basically allowed humanity to create an agricultural society. 
The case will surely have implications for businesses based on innovations in fields as wide ranging as software and vaccines, as The New York Times points out.

Yet the people who are most likely to feel the impact first are other farmers, many of whom practice the age-old technique of seed saving. 
First, let's take a look at the actions of the farmer in the case. Vernon Hugh Bowman, from Indiana, had signed contracts with Monsanto promising not to save seeds from a crop grown with its patented seeds. 
But he found what he thought was a loophole. Bowman bought a mixture of seeds from a grain elevator, hoping they included some of the patented seed, which grows a crop that's invulnerable to Roundup, Monsanto's weed killer. 
The second crop did indeed grow some Roundup-resistant soybeans, and Bowman saved seeds from those plants. While some people might say Bowman cleverly bred and grew his own Roundup-resistant crop and is entitled to reap the rewards of his work, the Supreme Court didn't agree. 
Allowing Bowman to continue with the practice would have destroyed Monsanto's patent, wrote Justice Elena Kagan, according to the Times. Bowman had argued that he was allowed to do what he liked because of a doctrine called patent exhaustion, but Kagan said it didn't apply to his methods. 
She added that the farmer was responsible, because his methods controlled the seeds' reproduction. Um, well, yes. After all, that technique is essentially the basis of agriculture. 
Farmers -- and suburban and urban gardeners -- historically have carefully harvested and saved seeds for the next growing season, a technique that's not only frugal but has led to hardier plants and new varieties. Until big corporations started patenting seeds, agriculture was based on what you could think of as "open source" farming. 
But corporations are increasingly getting in on the seed game, hoping to own the rights to a particular plant. J.R. Simplot, the potato processing giant, is working on a genetically modified potato that resists bruising, according to The Associated Press, while the Center for Food Safety says 10 companies control 65% of seeds protected as intellectual property. 
Still, the Supreme Court ruling is sending shock waves through the farming community. 
"We are always disappointed when the biotech industry strikes out against any farmer that is trying to save seeds," Heather Spaulding of the Maine Organic Farmers and Gardeners Association told the Portland Press Herald. "It is really difficult for us to understand how the biotech industry can justify laying claims to life forms through patents."
DATA PROVIDERS
Copyright © 2014 Microsoft. All rights reserved.
Fundamental company data and historical chart data provided by Morningstar Inc. Real-time index quotes and delayed quotes supplied by Morningstar Inc. Quotes delayed by up to 15 minutes, except where indicated otherwise. Fund summary, fund performance and dividend data provided by Morningstar Inc. Analyst recommendations provided by Zacks Investment Research. StockScouter data provided by Verus Analytics. IPO data provided by Hoover's Inc. Index membership data provided by Morningstar Inc.
MARKET UPDATE
[BRIEFING.COM] Equity indices remain near their flat lines as heavily-weighted sectors continue trading in mixed fashion.

At this juncture, the industrial sector (-0.6%) is the weakest performer among cyclical groups with defense contractors pressuring the space. The PHLX Defense Index is lower by 1.1% with just about every component trading lower. Including today's decline, the Defense Index is now down 2.4% for the week and off 0.7% so far in September. On the upside, General ... More
More Market News