7 massive problems with our health care system
A $21,000 bill for heartburn? Health care is bankrupting the country, and there's little we can do about it. Here's what caused this crisis.
The new American gold rush is at hospitals, where everything from X-rays to drug injections get marked up far beyond their actual value, Steven Brill of Time magazine reports in an
amazing cover story
out this week.
The prices we pay for health care are outrageous, and for those without health insurance, the costs are out of control. Consider the Connecticut woman who went to the hospital last year for chest pains only to find out it was a bad case of heartburn. She didn't have insurance, and Time reports that she got a bill for $21,000 -- $1,000 for the ambulance ride, $3,000 for doctors and $17,000 for a three-hour -- yes, three-hour -- hospital stay.
Her bill included charges for three protein-related blood tests at $199.50 each. Medicare would have paid $13.94 for each test at the same hospital, Time reports.
America spends 20% of its gross domestic product on health care. That's by far the most of any other country in the world.
How did things get this way? Why does medical help cost so much? Here are seven ways the system went off the rails:
1. No consistent pricing.
Every hospital has an internal price list called a chargemaster, and none of those are consistent with each other, Brill reports. The prices keep going up almost automatically, a hospital executive tells the magazine.

2. Hospitals are consolidating.
They're also buying doctors' offices, which means they can have more leverage over pricing.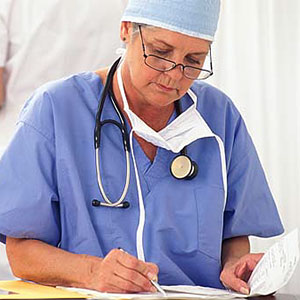 3. They use the expensive technology first.
That heartburn patient received an $8,000 CT scan first instead of a regular stress test that the hospital bills at $1,200. Did the doctors need to go straight for the pricey stress test? By the way, the cardiologist reading that test charged $600 just to do that.
4. They test too much.
Doctors in the U.S. run far more tests on patients than in other countries. One doctor describes it as "giving out CT scans like candy" in the emergency room.
5. They're scared of lawsuits.
No one complains when a test ends up solving a mystery illness or improving medical care. But boy, doctors will hear about it if they pass on a test that could have helped. So doctors overtest to guard against potential lawsuits. "We can't be sued for doing too much," one doctor told the magazine.
6. We let it happen.
As Brill noted when he
went on The Daily Show
this week, patients generally green-light the tests without knowing the costs and accept all of this because they have little choice. "You're an involuntary entrant into the marketplace," he told host Jon Stewart. "There is no marketplace in the most important sense of the definition, which is, does the buyer have any power at all?"
7. Congress is weak.
The pharmaceutical and health care industries have spent $5.36 billion since 1998 on lobbying Congress, Brill reports. There's no better way to force the government to buckle under your will.
The 36-page Time magazine piece is one of the most important articles to come out in years. It's well worth a read.
DATA PROVIDERS
Copyright © 2014 Microsoft. All rights reserved.
Fundamental company data and historical chart data provided by Morningstar Inc. Real-time index quotes and delayed quotes supplied by Morningstar Inc. Quotes delayed by up to 15 minutes, except where indicated otherwise. Fund summary, fund performance and dividend data provided by Morningstar Inc. Analyst recommendations provided by Zacks Investment Research. StockScouter data provided by Verus Analytics. IPO data provided by Hoover's Inc. Index membership data provided by Morningstar Inc.
MARKET UPDATE
[BRIEFING.COM] Equity indices remain near their flat lines as heavily-weighted sectors continue trading in mixed fashion.

At this juncture, the industrial sector (-0.6%) is the weakest performer among cyclical groups with defense contractors pressuring the space. The PHLX Defense Index is lower by 1.1% with just about every component trading lower. Including today's decline, the Defense Index is now down 2.4% for the week and off 0.7% so far in September. On the upside, General ... More
More Market News