Google seeks guinea pigs for glasses project
The company puts out the call for 'explorers' with $1,500 to spare to buy and test out its high-tech specs.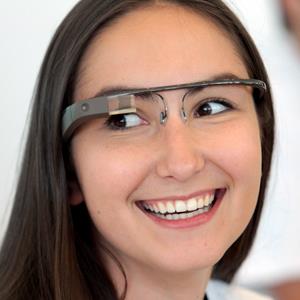 Google
(
GOOG
) wants people to help it develop its high-tech specs project called Glass, and has put out a call for applications.
You won't get paid, though. In fact, the company is asking "explorers" to plunk down $1,500 plus tax for their own glasses and travel to New York, San Francisco or Los Angeles to pick them up in person.
That seems a little stingy for a company with nearly $15 billion in the bank. But people are jumping into the contest, sending in their applications of 50 words or less on
Twitter
and Google's social-networking site, Google+. The entries are due by the end of the month.
Google is clearly looking for online influencers in the contest. It wants people who use Twitter, and it's encouraging photos and a short video with each application. It wants people who have a spare $1,500 to blow on the technology.
The company is revealing a little more about what those high-tech glasses actually do. From a
series of photos
posted on the Glass website, it looks users will be able to take photos of what they see by simply saying, "take a picture." They can record movies. They can see maps and directions on the lenses. They can get flight status information and ask questions, such as "How long is the Brooklyn Bridge?"
Google has
posted a video
of what wearing the glasses looks like.
People are responding on Twitter using the
#ifihadglass
hashtag. A restaurant owner said she would record a shift at work. A baseball umpire said he would document his behind-the-plate view. Other people promised to record and share their road trips. Others said they would take more photos of their daiy lives.
But the #ifihadglass jokes were coming in fast and furious as well. Here are some of the more humorous responses:
"I would try to look cool while I was gobbling motion-sickness pills by the handful."
"I would ask them how to fight a mugger while they were being stolen off my face."
"I would walk around yelling 'Enhance' while obviously checking out hot girls."
"I'd look like half my face was scaffolded for resurfacing."
"I'd look like elves had given up building a monorail to connect my ears."

Oh great, it's irritating enough to see the under 30 crowd wearing headphones and a bud in each ear, with the wires hanging out as they stroll looking down at their digital gizmos.  No more face to face,  eye to eye contact.  Just plain bizarre, unique in human history.  Thank God I am not a father.  I'd be hassled by Child Protective Services for 24-7 nagging to some kid of mine. 

google is becoming microsoft...........​....if they continue to grow they will and continue to put out garbage and turn everything into garbage(software problem's) with attached spyware but not called spyware it's required to use the software such as cookies are required(WHY)!
open control panel go to flashplayer open it and then click on "LOCAL STORAGE SETTINGS BY SITE" look at how many sites are on your system watching your moves and know what you do to advertise to you in your location!!
Are you sure you want to delete this comment?
MARKET UPDATE
[BRIEFING.COM] The S&P 500 ended this week with a bang, roaring to a new all-time high on the back of stronger-than-expected economic data, influential leadership, and an ongoing appreciation for the Fed's monetary policy support.

The bullish bias was evident in premarket action as the S&P futures pointed to a higher start without the benefit of any definitive news catalyst. Stocks indeed benefited from a blast of buying interest at the opening bell on this ... More
More Market News