POM Wonderful battles feds over questionable ads
After federal regulators ruled the company's ads were misleading, the juice maker prepares to fight on.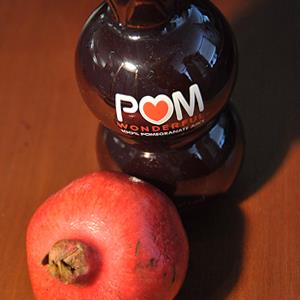 POM Wonderful's ads are hard to miss: they're bold, and not only because of the deep-red color of the pomegranate juice they promote. The spots have promised consumers they could "cheat death" while sipping "heart therapy."

Now the U.S. Federal Trade Commission has ruled that the advertisements are misleading and can't be used unless they're backed by "two randomized, well-controlled, human clinical trials," according to a ruling from the agency Wednesday. 
But POM Wonderful isn't going along with the FTC's decision.
The company will fight on and appeal in federal court, according to a statement given to MSN Money. It marks the continuation of a fight between POM and the agency, which began in 2010 when the FTC sued POM to halt the ads.
"POM Wonderful categorically rejects the FTC's assertion that our advertisements made any misleading disease treatment or other health claims," the company said. "This order ignores what $35 million of peer-reviewed scientific research, centuries of traditional medicine and plain common sense have taught us: Antioxidant-rich pomegranate products are good for you." 
The ruling may impact other health food makers, since the FTC said its order "requires competent and reliable scientific evidence to support claims about the 'health benefits, performance or efficacy' of any food, drug or dietary supplement."
The broader implications for the food industry is one motivation POM Wonderful gave for its decision to appeal the ruling. 
"By holding health food companies to pharmaceutical research standards and 'implying' disease treatment claims that are not being made, the FTC is going to stifle research across the entire food industry," the company said in its statement.
Regardless of how the fight turns out, POM Wonderful has built a nationally recognized brand with its ad campaign. Once virtually unknown, pomegranate juice is now consumed from the bottle, used in cocktails and sold in bottled teas, largely due to the marketing campaigns from POM Wonderful.
POM Wonderful's products had sales of more than $130 million 2011, according to the Wall Street Journal. The company is owned by closely held Roll Global.  
More on Money Now
About moneyNOW
MoneyNOW brings users smart, original and entertaining takes on the latest business and investing topics that are buzzing on the Web.
MARKET UPDATE
[BRIEFING.COM]
July crude oil traded in negative territory today following China's HSBC Flash Manufacturing PMI data that showed a first contractionary reading in seven months. The energy component dipped to a session low of $92.21 per barrel in morning action but managed to erase most of the earlier losses as prices rallied to a session high of $94.35 per barrel heading into the close. Crude oil settled just 0.1% lower at $94.14 per barrel.
June natural gas opened floor trade in ... More
More Market News
TOP STOCKS
Many signs point to a dollar rally
With Europe mired in recession, China faltering, commodities declining and stocks looking vulnerable, investors seeking safety will look to the greenback.