Odds stacked against some casinos
Gaming establishments are feeling threats from new competition, online gambling, anti-casino activists and consumer saturation.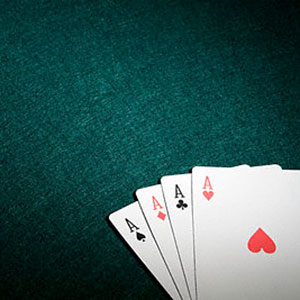 Business at U.S. casinos took a hit during the Great Recession. And while a new
American Gaming Association survey
says the industry is slowly but steadily recovering -- with commercial casino revenues at $35.64 billion nationally last year, a 3% rise over 2010 figures -- many of these establishments are still feeling the heat.
A case in point: The Detroit News reports overall revenue at that city's three casinos fell 2% last month, compared to November of 2011. And those declines have been going on for the past seven months.
Part of the problem, apparently, is that gambling establishments in Detroit, as well as those across from Detroit in Canada and elsewhere in the Midwest, are all competing for the same clientele.

The Cincinnati Business Courier says attendance at casinos in Southeast Indiana dropped 19% last month -- as Ohio's new and rapidly growing casino market poaches potential patrons. Ohio voted in 2009 to allow four gaming halls in the state -- including the $400 million Horseshoe Casino in Cincinnati, scheduled to open next spring. 
Global Gaming Business notes that as new casinos enter the regional market, "increased competition is keeping casino operators on their toes, as they feel the effects of potential market saturation, and flat, even declining, revenues."
Casinos have become an important part of many states' revenue flow. They directly and indirectly brought in about $125 billion in spending and supported nearly 820,000 jobs in 2010, according to a study conducted by the Brattle Group for the American Gaming Association.

The AGA survey says 15 states saw gross gaming revenues increase last year, "with the largest increases coming from states where new casinos opened during 2011 or had a full year of operations for the first time."
But building a new casino doesn't guarantee that people will come. A new University of Iowa study says 83% of Iowans surveyed said they don't gamble, compared to 72% from a similar survey in 1995.

"It seems society reaches a saturation point beyond which additional gambling opportunities won't capture more people," says Donald Black, the study's author and a UI psychiatry professor who has been studying gamblers and their habits for decades. "And that applies to problem gamblers, too. They all seem to adjust to it."
Commercial casinos are also facing competition from the rise of online gambling.
Earlier this month, AGA launched a campaign calling for Congress to establish federal guidelines to regulate and license legal online poker games.

"Without Congressional action, the U.S. is poised to see widespread legalization of all types of online gambling and a state-by-state patchwork of regulations that puts gaming patrons, problem gamblers and minors at unnecessary risk," said an association press statement.
There are also concerns online gambling and the national expansion of casinos might threaten the existence of Native American gaming facilities.
"My worry is this may be the beginning of the end," said Kathryn Rand, co-director of the Institute for the Study of Tribal Gaming at the University of North Dakota, in an interview with the New York Times. "That in the push to increase state and federal revenue we are putting at risk the groups who continue to need Indian gaming."

And then there is the anti-casino faction, headed by activists concerned about so-called predatory gambling.

New York's legislature is preparing to hear arguments starting next month about allowing seven full-scale casinos in the state.  According to Long Island Newsday, the Coalition Against Gambling in New York is worried the state will look on new Las Vegas-style casinos, especially in the wake of Superstorm Sandy, as a way to whittle down New York's $1 billion deficit.
The group also criticizes what it considers "misinformation" from the gaming industry about the benefits of casinos.
"Important public policy decisions should not be based on. . .false promises of economic development," coalition chairman Joel Rose told the Batavia Daily News. "And we cannot simply ignore the thousands of lives ruined each year by gambling. We all need to take a hard look at this issue before the constitutional amendment process continues."
More from Money Now
DATA PROVIDERS
Copyright © 2014 Microsoft. All rights reserved.
Fundamental company data and historical chart data provided by Morningstar Inc. Real-time index quotes and delayed quotes supplied by Morningstar Inc. Quotes delayed by up to 15 minutes, except where indicated otherwise. Fund summary, fund performance and dividend data provided by Morningstar Inc. Analyst recommendations provided by Zacks Investment Research. StockScouter data provided by Verus Analytics. IPO data provided by Hoover's Inc. Index membership data provided by Morningstar Inc.
MARKET UPDATE
[BRIEFING.COM] The stock market finished the Tuesday session on the defensive after spending the entire day in a steady retreat. The S&P 500 (-0.6%) posted its third consecutive decline, while the small-cap Russell 2000 (-0.9%) slipped behind the broader market during afternoon action.

Equity indices were pressured from the start following some overnight developments that weighed on sentiment. The market tried to overcome the early weakness, but could not stage a sustained rebound, ... More
More Market News