Can Obama make private equity pay?
The president wants to increase the tax burden for managing portfolios, but the political will to do so is weak.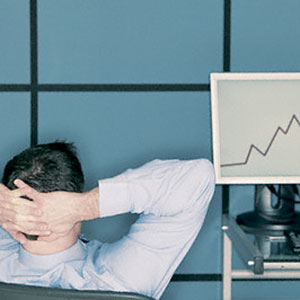 President Barack Obama really wants to nix tax laws that offer private equity firms like Mitt Romney's Bain Capital a discount. That he's only heard angry investor voices and crickets in response should give him some idea of just how lonely that crusade will be.
With a huge round of spending cuts known as "the sequester" set to bite into both economic growth and job numbers, the president is scrambling to find other sources of income to offset the potential damage.

Fortunately for him and his Democratic cohorts in Congress, the hundreds of millions that private equity firms like Bain make from managing their clients' portfolios are taxed at only about a 20% capital gains rate for investment income rate rather than the 39.6% marginal tax rate.
That's going to cost the U.S. about $1.3 billion this year and $13.5 billion over the next decade, according to the Treasury Department. However, cinching the loophole -- which is more commonly known by the snore-inducing moniker "carried interest" -- is more lucrative politically than it is monetarily.
That reduced rate is a big sound-bite punching bag, especially after Romney admitted during his presidential campaign that it helped reduce his effective tax rate to 14% in 2010 and 2011. While lobbying to close the loophole, Warren Buffett declared that it helped reduce his tax rate to 11% -- which he told Forbes is less than that of his secretary. Back in 2007, the National Women's Law Center estimated that the loophole would save Blackstone Group CEO Stephen Schwarzman $135 million, or enough to fund Head Start educational services for 19,000 low-income children.
That sounds significant, but the $1.3 billion a year lost to that lower tax rate pales when compared to this year's $633 billion Defense Department budget. Democrats have supported boosting the levy on private equity firms, but they've also been looking for fights they can win.
With House Majority Leader John Boehner already drawing the line on tax increases after his party's fiscal cliff compromise, the battle to end "carried interest" faces an uphill climb. That doesn't mean a change in policy is impossible, especially with its primary beneficiaries refusing to keep their mouths shut.
Instead of sitting back, saying nothing and letting opposition to the private equity loophole die a slow, anonymous death in some subcommittee somewhere, Blackstone's Schwarzman went full Scrooge and invoked Godwin's Law to the first audience willing to listen.
"It's a war," Schwarzman told the board of a nonprofit group in 2010, according to Newsweek. "It's like when Hitler invaded Poland in 1939."
When that's the opposition, a win for Obama and company isn't beyond the realm of possibility.
More on moneyNOW
About moneyNOW
MoneyNOW brings users smart, original and entertaining takes on the latest business and investing topics that are buzzing on the Web.
MARKET UPDATE
[BRIEFING.COM] The major averages continue to trade near their recent levels as today's session enters its final hour.

In the foreign exchange market, the Dollar Index remains in negative territory as a sleepy session drifts towards the finish line. Today's action has been limited to a 30 cent range, with current trade taking place near the middle of the range at 83.60. The Swiss franc and the Japanese yen have been the biggest beneficiaries of today's dollar weakness.

The USDCHF ... More
More Market News
TOP STOCKS
5 stocks to watch for next week
Costco and Tiffany to report earnings. Consumer confidence index for May to be released. Carnival slashes prices to attract customers after a string of accidents. Pending home sales for April are due.