Automakers mum on Michigan 'right to work'
Ford, GM and Chrysler aren't touching the state's legislative dustup over union dues.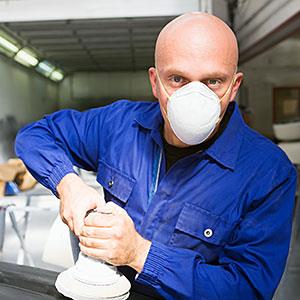 Political jostling may make labor union bastion Michigan one of more than 20 "right-to-work" states, but the Detroit Three automakers aren't going to make a peep about it.
After Michigan Republicans lost five seats in the state's House of Representatives in the November elections, new laws making the payment of union dues voluntary became a priority.

Republican Gov. Rick Snyder once considered the legislation too divisive, but fast-tracked it to the House on Thursday, where it passed 58-52. A Senate measure covering private-sector workers passed 22-16 on Friday, with a second bill applying to government employees passing 22-4 after Senate Democrats walked out. Republicans hold majorities in both chambers.

The House and Senate are slated to vote on each other's bills on Tuesday, and Snyder has stated he will pass the legislation as soon as it hits his desk. Given the United Auto Workers' role in bailing out both General Motors (GM) and Chrysler, however, it's highly unlikely that either automaker or the UAW-heavy Ford will be cheering the potential benefits to their bottom line.
Chrysler should be particularly mum, as the UAW still owns a more than 38% stake in the post-bailout company. GM won't be saying much about the move, either, as the UAW and its Canadian counterpart took a 17% stake in the company as part of its bailout in 2009. Only the U.S. government had a larger stake at 60.8%.
Ford (F) didn't take a bailout, but its 2007 deal with the United Auto Workers that took worker pensions off its books helped buoy its recession-era fortunes. Even if the three automakers were to derive some sort of financial benefit from right-to-work legislation, that wouldn't make waving it in workers' faces incredibly wise.
"For existing employers it doesn't provide a benefit and may be a detriment," Dale Belman, a professor at Michigan State University's School of Human Resources and Labor Relations, told the Detroit Free Press on Thursday, citing worsening labor relations in right-to-work states.
This also isn't exactly a settled matter for Michigan politicians and labor unions. CNN showed  union officials and workers still protesting at Michigan's capitol building while union leaders are still considering ways to overturn the law once the new legislature goes into session next year.
"I think we are in for a multi-year battle over what this means for the state," Kristin Dziczek, director of the labor and industry group Center for Automotive Research in Ann Arbor, told the Free Press. "This is not over when this legislation passes."
The automakers got a good look recently at just how messy labor unions can get when the cameras are on. How did people react when Twinkie maker Hostess closed down and blamed unions for not making financial concessions? Loudly and angrily. How did those same folks react when they found out Hostess' chief executive Gregory Rayburn didn't part with a dime of his $125,000-a-month salary to keep the bakery afloat? Loudly and angrily.


Perhaps the best reason to keep mum is that any windfall the automakers may receive will likely come out of its workers' pockets. Elise Gould and Heidi Shierholz, researchers at the Economic Policy Institute (EPI), studied what they called "the compensation penalty of 'right-to-work' laws" and found that wages decreased an average of 3% in right-to-work states, health insurance benefits fell by a similar margin and retirement plan contributions decreased 5%. Unions, meanwhile, point to Department of Labor and Census Bureau data showing that workers in right-to-work states make an average of $5,500 less than their union-state counterparts while working in states with 53% more workplace deaths.
The Detroit Three are also in no position to wail about labor woes. General Motors still controls 18% of the U.S. market and has seen sales increase 3.5% year to date. Second-place Ford accounts for 15.5% of all cars sold here and watched sales rise 5%. Chrysler, with its more-than one-third union ownership, still lags behind fourth-place Toyota's (TM) sales, but parted with 22% more cars this year than it did in 2011 and increased its market share from 10.7% to 11.4%.
With Michigan's right-to-work debate generating plenty of noise in the state's capitol building and on its airwaves, the state's automakers can be forgiven for keeping quiet on the matter for a while.
More from Money Now
DATA PROVIDERS
Copyright © 2014 Microsoft. All rights reserved.
Fundamental company data and historical chart data provided by Morningstar Inc. Real-time index quotes and delayed quotes supplied by Morningstar Inc. Quotes delayed by up to 15 minutes, except where indicated otherwise. Fund summary, fund performance and dividend data provided by Morningstar Inc. Analyst recommendations provided by Zacks Investment Research. StockScouter data provided by Verus Analytics. IPO data provided by Hoover's Inc. Index membership data provided by Morningstar Inc.
MARKET UPDATE
[BRIEFING.COM] Nov crude oil is trading higher this morning as the U.S. and Arab allies have begun missile strikes in Syria on the Islamic State. The energy component dipped to a session low of $90.77 moments after equity markets opened but quickly recovered back into positive territory. It popped to a session high of $91.90 in recent action and is now up 0.9% at $91.64.

Oct natural gas is chopping around in a tight range between $3.88 and $3.90 in the black. It is currently up 1.2% at ... More
More Market News