Apple has to pay up for kiddie 'bait' apps
It has agreed to make refunds to some parents whose kids racked up big bills on supposedly 'free' games. The catch? Most can expect just $5.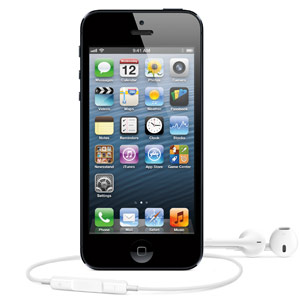 "Bait" apps for mobile devices have become the bane of many parents' lives, with kids inadvertently racking up bills -- sometimes as high as thousands of dollars -- by playing supposedly "free" games such as TapFish and Smurfs' Village. 

But now, parents will get some relief, with news that Apple (AAPL) is settling a lawsuit over the games, which are downloaded for free but charge real money for buying in-game currency or virtual goods. 
The catch? Apple will offer a relatively paltry sum: a $5 iTunes credit to parents who claim a child purchased in-game items without their knowledge or permission, reports GigaOm. The settlement states that the "significant majority" of purchases were for less than $5.
The agreement, which still requires preliminary approval from a federal judge, doesn't state how much Apple will pay up. But it could lead to major costs for Apple, which says it will alert about 23 million iTunes account holders who bought in-game currency. If each of those consumers requests a $5 refund, Apple could be looking at a $115 million bite taken out of its coffers.
If your child spent more than $5 on buying Smurfberries, don't fret. Apple is allowing some bigger refunds: either an iTunes credit up to $30, or cash in cases where children spent more than that. Cash refunds are available only for parents who haven't previously received a reimbursement. 
Parents will be able to file for a refund after the settlement is approved and Apple starts notifying customers. Payments might not get doled out until early 2014, according to GigaOm. 
But better news for parents might be Apple's other piece of the settlement: It will provide instructions on how to disable in-app purchases. No more Smurfberries, honey. 
MARKET UPDATE
[BRIEFING.COM] The major averages ended modestly lower with the S&P 500 shedding 0.3%.

The benchmark average saw an opening loss of 1.2% after Japan's Nikkei tumbled 7.3%. Japanese stocks sold off amid continued volatility in Japanese Government Bond futures as the 10-yr yield spiked almost 16 basis points to 1.002 before the Bank of Japan's JPY2 trillion liquidity injection caused yields to retrace their gains.

Adding insult to injury was news out of China where the HSBC ... More
More Market News