Are cats destroying the environment?
One economist is pushing for a cat ban, saying the animal is killing wildlife in his native New Zealand. Should more countries consider the idea?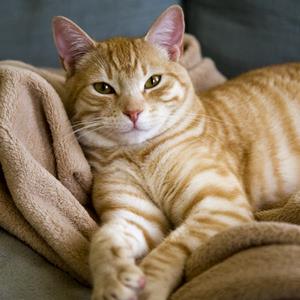 Economist Gareth Morgan is on a mission against one of America's favorite pets: the domesticated cat. 

Morgan wants ban cats from his native New Zealand, arguing that Fluffy and her feline cohorts are killing the country's native wildlife. His proposal is to neuter all the country's cats, then convince Kiwis to give up on buying or breeding replacement pets. That would mean no more kittens for New Zealand. 
To be sure, cats are a big threat to the native wildlife of New Zealand, Australia and other island countries. According to Morgan's campaign -- Cats to Go -- cats have contributed to the extinction of nine New Zealand bird species. 
"Like the parent of a bully saying that their little Johnny would not behave like that, if you're a cat owner reading this, you are probably thinking that the above statistics don't apply to your cat," Morgan wrote on his site. "The fact is that your furry friend is actually a friendly neighborhood serial killer."
While that might seem like overkill to Americans, the fact is that domestic cats have caused fur to fly in the states as well.

A 2011 study in the Journal of Ornithology found that cats were the leading killer of baby gray catbirds in the Washington suburbs, according to the New York Times. 
The killings were so bad that the catbirds, in some areas, couldn't reproduce enough to replace themselves with a new generation of birds.
"Cats are way up there in terms of threats to birds -- they are a formidable force in driving out native species," an author of the study told the Times. 
The American Bird Conservancy has its own campaign to keep cats from preying on our native animals. Rather than focusing on eliminating felines, the group urges cat owners to keep their pets indoors. 
"[I]n the United States alone, cats kill hundreds of millions of birds, and more than a billion small mammals, including rabbits, squirrels, and chipmunks" every year, the group states. 
Some bird lovers have taken matters into their own hands, such as one National Zoo employee who was convicted of attempted cruelty to animals in 2011. The employee, who was accused of poisoning stray cats, was working at the zoo's Migratory Bird Center. 
A few U.S. communities have laws that ban cats from roaming free. Aurora, Colo., for one, requires cats to be "restrained" when outside of their homes. (Whether that means on a leash or in a kitty carrier, the law doesn't specify.)
Regardless of what happens in Morgan's battle in New Zealand, one thing's for sure: Americans aren't likely to give up their cats anytime soon. With about a third of all U.S. homes owning at least one cat, kitties are our favorite domestic animal.
More on moneyNOW
DATA PROVIDERS
Copyright © 2014 Microsoft. All rights reserved.
Fundamental company data and historical chart data provided by Morningstar Inc. Real-time index quotes and delayed quotes supplied by Morningstar Inc. Quotes delayed by up to 15 minutes, except where indicated otherwise. Fund summary, fund performance and dividend data provided by Morningstar Inc. Analyst recommendations provided by Zacks Investment Research. StockScouter data provided by Verus Analytics. IPO data provided by Hoover's Inc. Index membership data provided by Morningstar Inc.
MARKET UPDATE
[BRIEFING.COM] The stock market finished the Tuesday session on the defensive after spending the entire day in a steady retreat. The S&P 500 (-0.6%) posted its third consecutive decline, while the small-cap Russell 2000 (-0.9%) slipped behind the broader market during afternoon action.

Equity indices were pressured from the start following some overnight developments that weighed on sentiment. The market tried to overcome the early weakness, but could not stage a sustained rebound, ... More
More Market News