Slow connection for Netflix, Disney deal
Subscribers will start to see older classics in 2013, but the more popular Pixar and Marvel movies will come much later.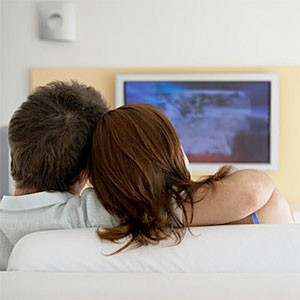 All right, Netflix (NFLX) and Disney (DIS) have a deal. Bring on the "Toy Story" series!
No, seriously, bring on the "Toy Story" series.
Netflix subscribers may love the idea of a new movie-licensing deal that brings Disney, Pixar and Marvel movies to the streaming service. They're just going to have to wait a bit before those films arrive.
Right now, there are just about no Disney-branded films in Netflix's queues, and that's not an accident. Disney has an exclusivity agreement with Starz that runs through 2015. Netflix used to have streaming access to movies like "Tangled," "Up," "Toy Story 3" and others through its own arrangement with Starz, but that little loophole closed when the deal ended in February 2011.
Netflix is still sneaking Marvel blockbusters like "Thor," "Iron Man 2" and "Captain America: The First Avenger" into its streaming catalog, but only because Disney hasn't taken over production and distribution of said films from Viacom's (VIA.B) Paramount as of yet. Its deal with Paramount- and Lion's Gate (LGF)-owned Epix keeps Marvel's superhero epics coming -- and may still get Netflix streaming customers a look at "The Avengers" when it comes to Epix -- but Netflix lost its exclusive deal with the movie channel when it refused higher rates. Epix now shares content with Amazon (AMZN) as well as the recently announced Redbox Instant streaming venture from Coinstar (CSTR) and Verizon (VZ).
So Netflix must be in a huge hurry to get those Disney films up and running, right? Well, only in as much of a hurry as Disney will allow. Mickey's little gloved hands are more tight-fisted than they appear, and Disney will only be releasing older classics, such as "Dumbo," and new direct-to-video releases when the deal begins in 2013. Starting in 2016, Netflix will get exclusive first-run rights to Disney films once they leave theaters.
If Disney fans think that means the streaming deal will immediately open up access to the Disney vault of strategically released classics or immediately bring more contemporary favorites like "Up," "Wall-E," "The Little Mermaid" or "The Lion King" to Netflix, they should slow down that monorail of thought. Netflix spokesman Jonathan Friedland already told AdAge  that Netflix won't be getting "Star Wars" movies from Lucasfilm, which Disney is buying for $4.05 billion and doesn't yet own. He also declined to say whether they would be included later. Recent history tells us that Netflix streaming deals aren't built on instant gratification.
Take the deal Netflix signed with former Disney holding Miramax in spring of 2011, for example. That deal began with Netflix streaming more esoteric Miramax offerings like "Just Another Girl On The IRT" and "Oleanna." Then slightly more familiar films like "Howard's End" and "Clerks" followed. It was almost a year or more before streaming customers saw some of Miramax's more popular titles like "Reservoir Dogs," "Swingers" and "Scream."
Expect more of the same from the Disney deal, as even Netflix admits movies aren't its biggest priority. Yes, Netflix has signed movie deals with DreamWorks Animation, The Weinstein Company and Open Road Films within the last year, but the company told shareholders that the whole reason it didn't shell out more money for Epix exclusivity was because it was chasing more TV series and episodes.
Within the last year, it's expanded its streaming deal with 20th Century Fox to bring in more shows like "Glee," "Sons Of Anarchy," "Louie" and "It's Always Sunny In Philadelphia" (which starts streaming later this month and with AMC Networks to secure rights to "Mad Men," "Breaking Bad" and "The Walking Dead." It's offering more in-house content, including the revived series "Arrested Development" slated to launch next year. As Amazon Prime offers free shipping with its streaming service, Redbox Instant bundles kiosk DVD pickups with its offerings and Hulu broadens its base of shows, Netflix's commercial-free episodes, broad array of compatible devices and content exclusivity are becoming key to its survival.
Netflix is just fine with stretching out the release of more popular films over the life of those deals, too. Last quarter, its overall earnings plummeted 88% from a year ago as content costs jumped from $3.5 billion to $5 billion during the same span. Of that $5 billion, Netflix owed $2.1 billion immediately. That's not doing wonders for Netflix's debt -- nor are the undisclosed financial terms of the Disney Deal -- but if it can kick nearly $3 billion in content costs down the road while still keeping subscribers satisfied with Disney Channel fare and the occasional fan favorite, cord-cutting subscribers may just cut Netflix some slack.
More from Money Now
DATA PROVIDERS
Copyright © 2014 Microsoft. All rights reserved.
Fundamental company data and historical chart data provided by Morningstar Inc. Real-time index quotes and delayed quotes supplied by Morningstar Inc. Quotes delayed by up to 15 minutes, except where indicated otherwise. Fund summary, fund performance and dividend data provided by Morningstar Inc. Analyst recommendations provided by Zacks Investment Research. StockScouter data provided by Verus Analytics. IPO data provided by Hoover's Inc. Index membership data provided by Morningstar Inc.
MARKET UPDATE
[BRIEFING.COM] The stock market finished an upbeat week on a mixed note. The S&P 500 shed less than a point, ending the week higher by 1.3%, while the Dow Jones Industrial Average (+0.1%) cemented a 1.7% advance for the week. High-beta names underperformed, which weighed on the Nasdaq Composite (-0.3%) and the Russell 2000 (-1.3%).

Equity indices displayed strength in the early going with the S&P 500 tagging the 2,019 level during the opening 30 minutes of the action. However, ... More
More Market News