Most employees OK with office romance
A recent survey reveals that a majority is fine with workplace relationships and keeping HR out of it. Messing around with the boss, however, crosses the line.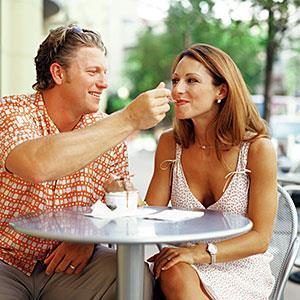 After the long holiday weekend, workers across the country may need a little reminder of what the workplace is like these days. Here it is: Your co-workers are hooking up all over the place and don't really care what you think about it.
That's not to say you're not seeing your fair share of water-cooler-inspire​d action, but it's also an indication that your place of business isn't the chaste little pilgrim colony your human resources rep wishes it was.

Business Insider, in response to some pearl clutching over a recent column about sex in the workplace inspired by Liz Ryan's thoughts on the topic in Businessweek, surveyed nearly 2,500 readers to get their take. As long as the relationship in question isn't between a manager and a subordinate (nearly 65% of all respondents considered that the step too far), U.S. workers advise their colleagues to have at it.
Nearly 85% of those surveyed thought colleagues at the same company should be allowed to have sex, while 90% thought that was especially true of employees who didn't work with each other directly. As for human resources' role in their relationship, more than 92% don't want to fill out forms to have some fun and say it's none of that department's business what goes on beyond the workplace.
Though 37% of employees think mixing business an pleasure is a bad idea, 52% think it can work out just fine if it's handled correctly. Another 11% see workplace hookups as the best way to get to know attractive people.
Even if they haven't had sex with a colleague, the survey's respondents sure have been thinking about it. A full 90% have been sexually attracted to a colleague, while 84.5% have dreamed about having sex with someone they work with. Only 64% have followed through and hit on a co-worker, with 52% holding off because they still had to work with that person the next day.
The 54% of all workers who've had sex with their colleagues -- and 55% of those who've had sex with multiple co-workers -- are far less inhibited about the whole situation. Not only do 71% say their intra-office relations didn't affect their work, but 84% say it had no affect whatsoever on their future with the company.
Not only that, but 49% felt so confident in their decision that they had no qualms having sex with said colleague right there in the office. It's probably not the office productivity management has in mind, but it's also the strongest argument HR has for keeping your love life documented. Want to keep that private? Keep it out of the copy room.
DATA PROVIDERS
Copyright © 2014 Microsoft. All rights reserved.
Fundamental company data and historical chart data provided by Morningstar Inc. Real-time index quotes and delayed quotes supplied by Morningstar Inc. Quotes delayed by up to 15 minutes, except where indicated otherwise. Fund summary, fund performance and dividend data provided by Morningstar Inc. Analyst recommendations provided by Zacks Investment Research. StockScouter data provided by Verus Analytics. IPO data provided by Hoover's Inc. Index membership data provided by Morningstar Inc.
MARKET UPDATE
[BRIEFING.COM] The stock market finished an upbeat week on a mixed note. The S&P 500 shed less than a point, ending the week higher by 1.3%, while the Dow Jones Industrial Average (+0.1%) cemented a 1.7% advance for the week. High-beta names underperformed, which weighed on the Nasdaq Composite (-0.3%) and the Russell 2000 (-1.3%).

Equity indices displayed strength in the early going with the S&P 500 tagging the 2,019 level during the opening 30 minutes of the action. However, ... More
More Market News