Same-sex couples get tax consolation prize
There is a nearly $13K credit for adopting a partner's child, but other federal benefits are still off the table.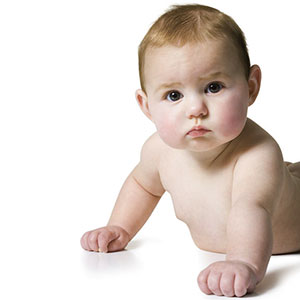 Well, same-sex couples, it turns out Uncle Sam does offer you one break this tax season. 
Same-sex couples married in nine states, the District of Columbia and on two Native American tribal reservations are currently denied federal tax benefits extended to opposite-sex married couples under the Defense of Marriage Act. However, unlike their man-and-woman counterparts, CNN notes that members of a same-sex couple can claim a $12,650 credit per child for adopting their partner's child.
Since the Defense of Marriage Act prevents the federal government from recognizing same-sex couples as married, partners in said relationships aren't subject to the same rule that restricts other couples from claiming that same credit. It's a small consolation -- considering same-sex couples can't file their federal taxes jointly, have to pay taxes on partner health benefits, are subject to estate and gift taxes other couples aren't -- but it's still one that comes in handy around tax time.
Even when adopting a partner's child, which is more commonly known as second-parent adoption in the states that allow it, the adoption process can get costly for same-sex couples. Legal fees and court costs can add up to between $1,500 to $2,500. Tack on another $1,200 fee for for a home study -- which involves checking the home itself and the adoption applicant through a series of interviews -- and attorneys say second parent adoptions can cost upwards of $5,000. The credit allows same-sex couples to save a little cash and offset those costs while DOMA goes under review, which could change the game considerably by the next time the couples file.
The adoption credit was initially supposed to expire on Dec. 31 before the fiscal cliff deal extended it permanently. However, if the Defense of Marriage Act is overturned, which might happen when the Supreme Court weighs in on the constitutionality of the law this year, same-sex couples who are married at the state level would gain federal recognition as well. Those couples would lose the adoption benefit, but gain every other perk offered to married couples under the tax code.
As mentioned before, the $12,650 is a consolation prize that eases a small portion of the tax burden for same-sex couples. Those lobbying for the end of the Defense of Marriage Act see it as a small price to pay for being placed on par with the rest of married America.
DATA PROVIDERS
Copyright © 2014 Microsoft. All rights reserved.
Fundamental company data and historical chart data provided by Morningstar Inc. Real-time index quotes and delayed quotes supplied by Morningstar Inc. Quotes delayed by up to 15 minutes, except where indicated otherwise. Fund summary, fund performance and dividend data provided by Morningstar Inc. Analyst recommendations provided by Zacks Investment Research. StockScouter data provided by Verus Analytics. IPO data provided by Hoover's Inc. Index membership data provided by Morningstar Inc.
MARKET UPDATE
[BRIEFING.COM] S&P futures vs fair value: -8.00. Nasdaq futures vs fair value: -19.00. Nasdaq at... NYSE Adv/Dec 0/0... Nasdaq Adv/Dec 0/0.
More Market News