What if corporations paid no taxes?
A former American Express CEO says he has the remedy for America's struggling economy and unfair tax system.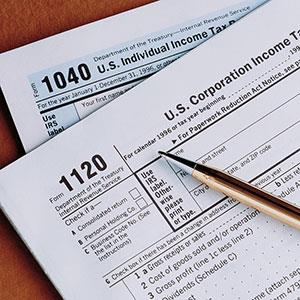 As Apple's (AAPL) tax strategies take center stage amid a debate about corporate loopholes, one former chief executive says he has the solution to what many people consider an unfair taxation system. 

"The corporate tax rate ought to be zero," Harvey Golub, the former CEO of American Express (AXP), told Bloomberg Television. 
Golub, currently the chairman of financial advisory firm Miller Buckfire, said the result would not only be fair but would boost economic activity. 
"You'd see a boom you couldn't believe," Golub said. 
But that idea isn't likely to go over well with most Americans.After all, many already find it unfair that they're socked with seemingly ever-rising taxes (on property and income) while Apple and a coterie of other corporations use techniques to shield their assets and profits.
But Golub doesn't believe corporate profits should go untaxed. Instead, he told Bloomberg one way to make the system fair would be to tax dividends and capital gains at ordinary income rates, instead of their current 15% rate. That lower rate has come under fire from critics who say it favors the wealthy and people able to invest in the stock market, rather than the average American worker. 
Former presidential candidate Mitt Romney felt the heat over dividend and capital gains taxes when he disclosed last year that his tax rate was close to 15%, partly because of his investment holdings. For most American workers, wages and salaries are taxed at much higher rates. 
As for Apple, the tech giant tapped a cash-management strategy that stored $102 billion overseas, an amount that's larger than the GDP of many countries. But while that money is out of reach of any government's taxing authorities, Apple hasn't done anything illegal with its strategy, which CEO Tim Cook made a point of in his testimony before Congress on Tuesday.
Golub argues that consumers and legislators are viewing corporations the wrong way because, in his opinion, businesses "don't pay taxes. They collect taxes and they take those taxes out of wages, prices to customers and investor returns." 
Sure, that's one way to look at it. But for many consumers, Apple's strategy may never seem like anything other than a tech giant trying to skirt its obligations through fancy tax maneuvers.
Follow Aimee Picchi on Twitter at @aimeepicchi.  
DATA PROVIDERS
Copyright © 2014 Microsoft. All rights reserved.
Fundamental company data and historical chart data provided by Morningstar Inc. Real-time index quotes and delayed quotes supplied by Morningstar Inc. Quotes delayed by up to 15 minutes, except where indicated otherwise. Fund summary, fund performance and dividend data provided by Morningstar Inc. Analyst recommendations provided by Zacks Investment Research. StockScouter data provided by Verus Analytics. IPO data provided by Hoover's Inc. Index membership data provided by Morningstar Inc.
MARKET UPDATE
[BRIEFING.COM] The S&P 500 (-0.1%) continues hovering below its flat line, while the Nasdaq (+0.1%) has poked its head into positive territory.

The tech-heavy index has received a measure of support from biotechnology as evidenced by a 0.4% advance in the iShares Nasdaq Biotechnology ETF (IBB 273.52, +0.97%). As for top-weighted components, Apple (AAPL 102.29, +1.23) sports a solid gain of 1.2%, while the likes of Microsoft (MSFT 46.86, -0.20), Intel (INTC ... More
More Market News