The shorter your name, the higher your pay?
Career website The Ladders found that every letter over 5 in your first name may cost you $3,600 a year. Hey, William, make it Bill.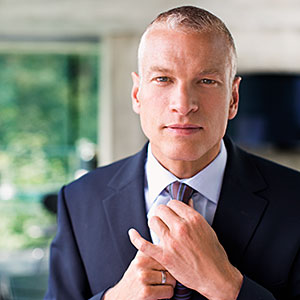 We've seen studies about how physical factors such as height, weight, looks, eye contact and even the firmness of your handshake can influence your success in business. Well, how about the length of your first name?
A new study by the job and career website The Ladders says people with shorter given names -- or shorter nicknames -- appear to enjoy bigger salaries than the folks whose parents gave them multisyllabic monikers.
The Ladders says it's not just making this up: It analyzed data from the site's nearly 6 million members -- matching first names against other variables such as location, salary level and industry -- just to prove "the null hypothesis that what your mother names you makes a difference."
The website also put together some lists comparing the top five corporate executive position names, along with the top five highest-paid names.
"One point we noticed," the site says on its blog, "was that shorter names seemed to be higher ranked across all categories and metrics, so we investigated further. It turns out we were right, and there is a correlation between the number of letters in your name and the average salary."
On the whole, according to the study, people whose first names have four to five letters have higher annual salaries than those with first names of six or more letters. And every letter beyond five accounts for a $3,600 drop in yearly pay.
There were, of course, exceptions. The name "Christine" appeared in both the top five and top five highest-paid names. Names with seven letters, like Stephen, apparently did well. But the study points out that seven-letter names "lend themselves to males over females, so it's higher paid males over-indexing and inflating the seven-letter bucket."
A short nickname also does the trick: The study says workers who go by their shorter nickname earn more. In other words, a Bill will get larger paycheck than a William. Same for Debbie vs. Deborah or Chris vs. Christopher. (Hewlett-Packard (HPQ) CEO Meg Whitman, who, like late Apple (AAPL) chief Steve Jobs and Facebook (FB) founder Mark Zuckerberg, draws a symbolic $1 annual salary, notwithstanding.) 
The Ladders says it tested 24 full-name-to-nicknam​e pairings and in only one case (Lawrence vs. Larry) did the longer name come out on top.
"Still not convinced?" it asks. "The definitive proof for this theory can be seen in Sara vs. Sarah, Michele vs. Michelle or Philip vs. Phillip -- one letter less positively correlates with increased salary."
So perhaps a good answer to the Shakespearean question "What's in a name?" is earning power.
DATA PROVIDERS
Copyright © 2014 Microsoft. All rights reserved.
Fundamental company data and historical chart data provided by Morningstar Inc. Real-time index quotes and delayed quotes supplied by Morningstar Inc. Quotes delayed by up to 15 minutes, except where indicated otherwise. Fund summary, fund performance and dividend data provided by Morningstar Inc. Analyst recommendations provided by Zacks Investment Research. StockScouter data provided by Verus Analytics. IPO data provided by Hoover's Inc. Index membership data provided by Morningstar Inc.
MARKET UPDATE
[BRIEFING.COM] S&P futures vs fair value: -5.80. Nasdaq futures vs fair value: -12.80. U.S. equity futures trade modestly lower amid cautious action overseas. The S&P 500 futures hover six points below fair value after climbing off their overnight lows reached during the Asian session. The night has been very quiet on the economic front with several central bank and government officials playing down expectations of additional stimulus. On that note, China's Finance Minister Lou Jiwei ... More
More Market News