DC is doing nothing to fix the economy
There is no real movement in the White House or Congress to spur growth or job creation -- and lawmakers seem just fine with that.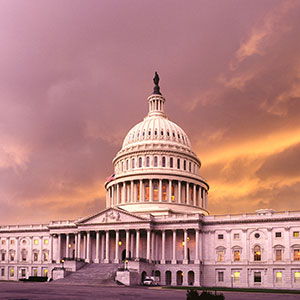 New jobs and economic growth are far from the minds of President Barack Obama and congressional leaders these days. No one in Washington, D.C., seems to care.
The Washington Post
reports
that lawmakers have "all but abandoned efforts to help the economy recover faster." Why? Because there's no consequence from voters. Their inaction will not be punished.
Obama is not negotiating with Republicans in Congress on any laws to spur growth, Jim Tankersley reports. No "gangs" of senators are looking to craft joint job-creation bills.
Blame the dead weight of a lame-duck second presidential term. Blame the vehement infighting between congressional Democrats and Republicans. But you can also blame the wealthiest political donors, who feel like the stock market and the rest of the economy are doing just fine, Tankersley reports.
In fact, you could almost say that Congress has hurt the economy more than helped it lately. The payroll tax cut expired, leading many Americans to see smaller paychecks this year. The sequester has dragged down economic growth further.
Both sides of the aisle seem content to accept slow economic growth and an unemployment rate that is still too high. Without any action, this is the economy's new normal. Get used to it.
Economist Mark Thoma asks why the Federal Reserve isn't doing more to help the swollen ranks of the unemployed. The Fed could be doing more, Thoma
writes
in the Fiscal Times:
For example, the Fed could charge banks for holding excess reserves instead of paying them interest on those reserves as it does now. With such a penalty in place banks would have a much larger incentive to make loans, and some of the piled up reserves would leave banks and turn into new demand for goods and services. That's just what the economy needs.
DATA PROVIDERS
Copyright © 2014 Microsoft. All rights reserved.
Fundamental company data and historical chart data provided by Morningstar Inc. Real-time index quotes and delayed quotes supplied by Morningstar Inc. Quotes delayed by up to 15 minutes, except where indicated otherwise. Fund summary, fund performance and dividend data provided by Morningstar Inc. Analyst recommendations provided by Zacks Investment Research. StockScouter data provided by Verus Analytics. IPO data provided by Hoover's Inc. Index membership data provided by Morningstar Inc.
MARKET UPDATE
[BRIEFING.COM] The S&P 500 trades higher by 0.4% with all ten sectors sporting gains. The benchmark index has extended this week's gain to 1.6%, while the Dow Jones Industrial Average (+0.4%) is now higher by 2.0% since last Friday.

The Leading Indicators report for August was up 0.2%, while the Briefing.com consensus expected a reading of 0.4%. That followed a revised increase of 1.1% for July (from 0.9%). Nasdaq +13.77 at 4607.2... NYSE Adv/Dec 1867/883... Nasdaq Adv/Dec ... More
More Market News