Equifax just sold off your privacy
The credit reporting agency makes individual information available to debt collectors, and it's all perfectly legal.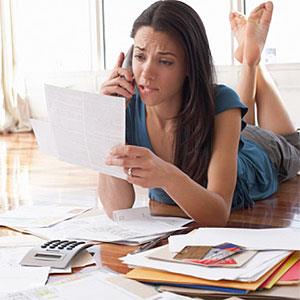 If anyone out there on the Internet remembers the quaint notion of privacy, please explain it to
Equifax
(
EFX
).
Like many of the jaded members of online society, the credit reporting agency seems to have resigned itself to the idea that no electronic information is 100% private. That's not such a great conclusion to reach when you're sitting on a database containing the salaries, employment records, lending histories and spending habits of nearly a third of American adults.
That information all may have been considered private in simpler times, but NBC News found that Equifax sold chunks of it to debt collectors and other financial service companies.
According to NBC's report, Equifax takes such information from U.S. businesses and ships it off to a subsidiary called The Work Number. That group then verifies employment and income data for lenders and other job screeners. Everything would be nice and private if the trail ended there, but Equifax then sells some of that compiled data to debt collectors, who then get access to individual information that employers could ordinarily deny.
Demitra Wilson, a spokesperson for Equifax, told The Huffington Post that debt collectors are free to request employment data from The Work Number at any time. That's a lot of information, but it's all legal thanks to the Fair Credit Reporting Act, which originally passed in 1970 but has been amended several times since to conform with the Patriot Act, the Dodd-Frank Wall Street Reform and Consumer Protection Act and other legislation.
Equifax and its fellow credit agencies Experian and TransUnion have drawn increased scrutiny within the last year after the Consumer Financial Protection Bureau began looking over their shoulders and questioning the accuracy of their reports. Back in September, Reuters reported that the consumer watchdog agency was showing about 20% of Americans a different credit score than they were showing potential lenders.
This leaves consumers with two options: Don't amass debt or take it up with Congress, which can then unleash the CFPB. While Americans have had a notoriously tough time with the former, their sub-16% job-approval rating for Congress might inspire some reluctant austerity.
More on moneyNOW
MARKET UPDATE
[BRIEFING.COM]
July crude oil traded in negative territory today following China's HSBC Flash Manufacturing PMI data that showed a first contractionary reading in seven months. The energy component dipped to a session low of $92.21 per barrel in morning action but managed to erase most of the earlier losses as prices rallied to a session high of $94.35 per barrel heading into the close. Crude oil settled just 0.1% lower at $94.14 per barrel.
June natural gas opened floor trade in ... More
More Market News
TOP STOCKS
Many signs point to a dollar rally
With Europe mired in recession, China faltering, commodities declining and stocks looking vulnerable, investors seeking safety will look to the greenback.