Is weight-loss surgery worth the cost?
Bariatric surgery is extremely popular, but a new study questions whether it reduces a patient's long-term heath care expenses.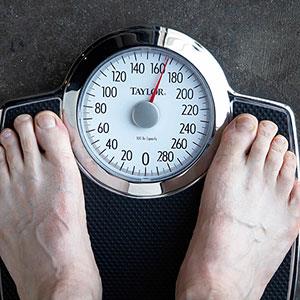 Obesity isn't just a serious health issue for more than a third of Americans. It weighs us down financially as well.
An annual $190 billion is spent on obesity-related medical costs, according to a Reuters report, citing data from the Mayo Clinic. In fact, an overweight person is expected to have about $1,850 more in yearly medical costs than someone of healthy weight.

There are even obesity-associated costs to the overall economy. The report says job absenteeism among the obese is higher, airlines need an extra $5 billion in jet fuel to fly heavy passengers compared to 1960 weight data, and we spend an additional $4 billion annually on extra gas for heavy passengers and drivers.
Along with calls for better diets, more exercise and additional research into weight-loss drugs, a lot of hope has been invested over the past two decades in bariatric surgery as a treatment for obesity.

The American Society For Metabolic And Bariatric Surgery calls the medical specialty "the only proven method that results in durable weight loss," with the potential to treat or even cure a dangerously overweight person of ailments such as diabetes, hypertension, high cholesterol, liver disease and arthritis.
And the popularity of surgical weight-loss procedures has soared. The Los Angeles Times reports the number of bariatric surgeries performed in the United States -- often at a cost of $10,000 to $43,000 per procedure -- is up 16 times from where it was 15 years ago, to about 220,000 annually.
But a new study published by the Journal of the American Medical Association suggests bariatric surgery isn't as efficient as it was expected to be in reducing overall, long-term health care expenses.
The study analyzed information from seven health insurance plans covering more than 18 million people. It compared six years of claims data from those who underwent bariatric surgery to a group who went through related non-surgical treatments.
The study's overall conclusion? "Bariatric surgery does not reduce overall health care costs in the long term," it says. "Also, there is no evidence that any one type of surgery is more likely to reduce long-term health care costs."
Some bariatric surgeons are critical of the study, saying the figures would have looked better if the researchers had tracked their patients for longer than six years -- and if they had considered overall cost savings benefits for both employers and insurers regarding reduced disability claims and a drop in absenteeism.
But John Cawley, a Cornell University health economist, liked the study as a way of helping to determine which radical weight-loss treatments are the most medically and economically effective. "We need to know better not just what works," he told the Times, "but what gets the the best bang for the buck."

I got my bariatric surgery done for weight issues got complicted by diabetets in the year 2011. I liked it most as it got done in India at imas sir ganga ram hospital, www.letusfighthefat.com for only 10k dollars the cost which was a huge saving for me. i lost around 30 kg in 3 months time and felt good for my health. I am still feeling good.

I had gastric bypass surgery in 2006. The 158 pound weight loss I achieved resolved all my health issues Gastroesophageal Reflux Disease, severe Obstructive Sleep Apnea, High Blood Pressure, and a host of other obesity related health issues I was suffering with. I am off all 8 prescription medications I was on prior to surgery. I have not been to the doctor for anything more than routine check-ups in 6 1/2 years, a great savings to my insurance company but more importantly there's no price that can be put on the quality of life I have gained. Best decision I ever made.


The weight loss picture will better real soon

There is a new Obesity pill called Belviq which is the first one approved by the FDA in 13 years.   It is due to hit the pharmacies in March of this year.  It has been proven safe with virtually no side effects and very effective for over 50% of those who take it and very effective on people with diabetic issues.
In the 8000 people trials the top 40% of responders who stayed on the pill for 1 year they lost over 10% of their body weight.  Twenty pounds for a 200 pound woman is excellent.  25% of the people who stayed on for 1 year lost over 15% of their body weight.  
 In addition there was a significant reduction of HbA1c levels of -0.9 and fast glucose levels of -27.  These effects were seen for patients even if the weight loss was much less than the top 40%.    This new FDA approved pill promises to have a major impact of the diet market and the diabetic market. 
Are you sure you want to delete this comment?
MARKET UPDATE
[BRIEFING.COM] The S&P 500 settled lower by 0.8% after early strength turned into afternoon weakness.

Today's headline event came in the form of Ben Bernanke's testimony before the Joint Economic Committee. During his remarks, Chairman Bernanke said premature tightening of monetary policy could stall the pace of recovery. This followed weeks of conflicting remarks from FOMC members, which sparked speculation regarding possible changes to the Fed's policy course.

However, ... More
More Market News