New hope for Jersey's stunted medical pot program
With only one dispensary for the entire state, patients must wait up to seven months for relief. That could soon change.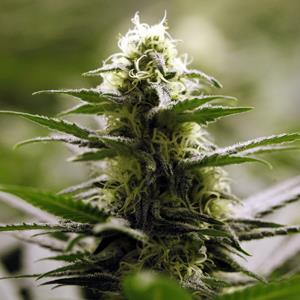 When the Greeenleaf Compassion Center in Montclair became the first legal medical marijuana seller in New Jersey last year, it thought it would have plenty of company. Unfortunately, New Jersey's conservative approach to medicinal marijuana has hampered the industry's growth, leaving the Montclair dispensary to serve the whole state. That has resulted in huge wait times for patients.
But that may change. Recently, state officials have said they may double funding for the program to $1.6 million, which may lead to the opening of more dispensaries, the Asbury Park Press points out.

Sate Health Commissioner Mary Dowd told New Jersey legislators that the challenge of moving forward with the program "largely has to do with federal scrutiny," the newspaper says.

According to the New Jersey Department of Health, 900 patients are registered for the program. The Coalition for Medical Marijuana New Jersey estimates that as many as 100,000 people could qualify for legalized pot. Not surprisingly, getting appointments at the Greenleaf Compassion Center is difficult.
"It's terrible," Ken Wolski, the group's executive director, said in an interview. "They are being told (they need to wait) anywhere from two to seven months."
Other states have much more developed medical marijuana industries. Officials in
California
estimate the state may have as many as 1,000 dispensaries. The
Denver Post
estimated the number of marijuana businesses in Colorado at more than 1,100.
And there's Gov. Chris Christie, a former U.S. attorney who's a big star in the Republican Party. He has long been skeptical about legalizing marijuana and has argued that other states do a poor job in overseeing their industries.
"Not going to happen in New Jersey," Newark's
Star-Ledger
quoted the pugnacious governor as saying last month. "If they have to go through more regulatory hoops to make sure only the truly sick and suffering get this, then that is what we are going to do."
As a result, New Jersey has developed a set of conditions that are among the strictest in the country. To be eligible for the program, patients must have debilitating medical conditions such as Lou Gehrig's disease, multiple sclerosis or a terminal illness (less than 12 months to live).
The maximum amount of marijuana a patient can get under the law is 2 ounces in a 30-day period, according to the state's
Department of Health website
. Unlike many states, New Jersey doesn't allow home cultivation.
Proposals for four dispensaries are in various stages of development in New Jersey. Many centers have had difficulty getting approval for their centers from local officials, according to state officials. Patients who are waiting can only hope that doubling the program's budget helps speed things along.
Follow Jonathan Berr on Twitter @jdberr.

but you can get prescription drugs that are more deadly and addictive with no wait times?  How does that makes sense?  There are those that argue that pot is a gateway drug, I disagree but ok.  How many people are buying street drugs or OXY on the corner once their RX runs out? After they do that they buy their cigarettes and stop at the liquor store.  Legalize it and tax it!  Stop wasting money on a "war" on drugs that we're losing and add a revenue stream to help get us out of this flipping mess!  
Are you sure you want to delete this comment?
DATA PROVIDERS
Copyright © 2014 Microsoft. All rights reserved.
Fundamental company data and historical chart data provided by Morningstar Inc. Real-time index quotes and delayed quotes supplied by Morningstar Inc. Quotes delayed by up to 15 minutes, except where indicated otherwise. Fund summary, fund performance and dividend data provided by Morningstar Inc. Analyst recommendations provided by Zacks Investment Research. StockScouter data provided by Verus Analytics. IPO data provided by Hoover's Inc. Index membership data provided by Morningstar Inc.
MARKET UPDATE
[BRIEFING.COM] The stock market began the new week on a cautious note. The S&P 500 lost 0.3%, but managed to erase more than half of its opening decline. Thanks to the rebound, the benchmark index reclaimed its 50-day moving average (1976.78) after slipping below that level in the morning.

Equities slumped at the open amid a couple global developments that dampened the overall risk appetite. Continued student protests in Hong Kong and a potential response from China weighed on the ... More
More Market News