Cyberwar is breaking out all over
Costly and dangerous attacks on government and corporate computer systems are soaring. The Pentagon alone wants $4.7 billion to combat them.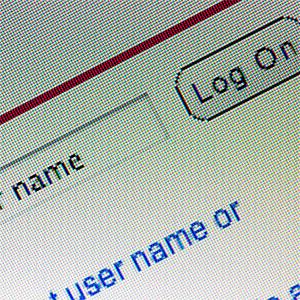 History may remember this week as the moment when the shadowy concept of cyberwar between countries went public.
On Monday, the U.S. government directly accused China of attacking computer systems belonging to the U.S. government and its military contractors.

Growing numbers of cyberattacks against the U.S. military have prompted the Department of Defense to boost its requested funding to combat these infiltrations. USA Today reports that the 2014 defense budget released last month contains $4.7 billion specifically for cybersecurity operations, both defensive and offensive, up from $3.9 billion in the previous budget.

And given the open nature of the Internet and our growing dependency on new technologies, concerns over online security -- for government, businesses and consumers -- have soared in recent years.
On the corporate level, cyberattacks continue to grow in both volume and level of sophistication, and they've made electronic security an executive-level consideration.

Information technology security's "rise from being a functional area to a board level concern is maybe the fastest I've ever seen," Thomas Sanzone, the senior vice president of consulting firm Booz Allen Hamilton, told The Wall Street Journal earlier this year.

In December, the Ponemon Institute, a security research firm, released the results of a survey of nearly 700 info-tech security employees, mostly supervisors at large organizations. 
Eighty percent of those polled said laptops and other mobile data devices, such as the Apple (AAPL) iPhone, pose a significant security risk to their organization's networks, mostly because of popular third-party applications from companies like Google (GOOG) and Adobe (ADBE). And 58% of those polled said their organizations fend off more than 25 malware attempts or incidents each month.
One of the main issues, according to John Villasenor, a senior fellow at the Brookings Institution in Washington, D.C., and a professor at UCLA's department of electrical engineering, is the three-way struggle among convenience, security and privacy when it comes to how corporate computer systems are designed.
"A lot of cybersecurity is simply making sure that employees are aware of sensible practices . . .  with respect to cybersecurity issues," he told MSN Money. "You could have the most sophisticated technology solutions on the planet, but if your employees aren't exercising good judgment, then that can create cybersecurity exposures that can undermine technology solutions."
Villasenor notes some business sectors, such as the financial industry, have been working for years to keep online transactions secure. And Celso Guiotoko, the CIO of Nissan Motor (NSANY), recently told The Wall Street Journal that his company has invested more in cybersecurity because "the level of targeted attacks is increasing."

But hackers have other ways to defeat large corporate cyberdefenses, including infiltrating smaller businesses and using them as unguarded access points into a major corporations' systems.
"Small businesses retain very valuable information for hackers, like customers' credit card numbers, intellectual property and money in the bank," Vikram Thakur, a principal security response manager for Symantec (SYMC), told CNNMoney. "Small companies are lucrative victims, too. That's making the target on their back even bigger."

Another problem is the wide range of people -- and presumably organizations -- looking to hack into sensitive computer databases.
"You've got everything from people who will just very casually try and get into some systems to, one would presume, some groups that are extremely capable," Villasenor says. "There's a range out there."
DATA PROVIDERS
Copyright © 2014 Microsoft. All rights reserved.
Fundamental company data and historical chart data provided by Morningstar Inc. Real-time index quotes and delayed quotes supplied by Morningstar Inc. Quotes delayed by up to 15 minutes, except where indicated otherwise. Fund summary, fund performance and dividend data provided by Morningstar Inc. Analyst recommendations provided by Zacks Investment Research. StockScouter data provided by Verus Analytics. IPO data provided by Hoover's Inc. Index membership data provided by Morningstar Inc.
MARKET UPDATE
[BRIEFING.COM] S&P futures vs fair value: -5.50. Nasdaq futures vs fair value: -13.00. Nasdaq at... NYSE Adv/Dec 0/0... Nasdaq Adv/Dec 0/0.
More Market News