Watch out, Netflix. Redbox Instant is on the way
Verizon and Coinstar's joint venture also swipes at Apple and Amazon with on-demand rentals.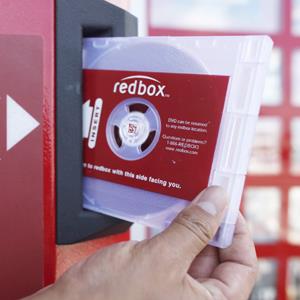 Still having a tough time choosing between Netflix (NFLX), Hulu Plus and Amazon (AMZN) Prime streaming video services? Let Redbox and Verizon (VZ) muddle the picture a little more.
Janko Roettgers at GigOm uncovered a bunch of details about the Redbox Instant streaming service that Verizon and Coinstar's kiosk-based Redbox movie rental service have been fiddling with since January. Starting sometime in December, Redbox Instant will give consumers access to a limited streaming catalog that includes "Iron Man 2," "Rango," "Thor" and other films competitors have had for months for $6 a month. For $8, those same users will get four credits for DVDs from their Redbox kiosk of choice and will be able to reserve movies from the service's Web site.
That seems to take dead aim at Netflix, which caused a row last year by splitting up DVD and streaming services that once cost as little as $8 a month for both. Yet Redbox Instant's plan to offer on-demand videos and sales of new releases starting at 99 cents seems to indicate that Verizon and Coinstar want to mix it up with Amazon, Apple's (AAPL) iTunes and Wal-Mart's (WMT) Vudu as well.
By jumping headlong into streaming, Redbox is putting itself into a multi-fronted battle for viewership and subscription dollars that's getting more pitched by the day. In early November, Amazon tweaked its Amazon Prime fee structure to fall more in line with Netflix's. While it currently charges $80 a year for streaming video, two-day shipping from its marketplace and e-book rentals from its Kindle Library, Amazon is testing a subscription plan that charges $7.99 a month for those privileges. That would bump up Amazon Prime fees to $96 a year.
Amazon also horned in on Netflix's exclusive deal with cable movie channel Epix, forcing Netflix to admit it would rather spend its content money on shows and episodes than movies. Netflix's strategy is reeling in the viewers, giving it 33% of prime-time web viewing based on Internet traffic in September, according to Sandvine's "Global Internet Phenomena Report" released earlier this month. That's up from 32.7% a year ago and 20.6% in the second half of 2010 and more than 18 times the the share of Amazon, Hulu and Time Warner's (TWX) HBO Go.
It's also crushing Netflix's bottom line. Revenue declined 88% last quarter from a year ago and content costs that jumped from $3.5 billion to $5 billion over the same span. Netflix's position has been so precarious that billionaire activist investor Carl Icahn bought up 10% of the company and recommend consolidating it into a bigger outfit like Amazon or Apple. In response, Netflix adopted a "poison pill" anti-takeover share strategy as a result, vowing to flood the market with shares if any shareholder's stake exceeded 10%.
That vulnerability gives Redbox a window to compete, but it should still be concerned about Netflix's significant head start. Sandvine found that U.S. households have more than doubled their monthly phone and cable Internet use in the past year. Respondents are watching 81 hours of streaming video a month, and Netflix takes up the biggest chunk of that time. While Redbox will be available on Android , Apple's iPad and iPod, Microsoft's Xbox 360 and a select number of Samsung TVs and Blu-ray players, Netflix works on Sony's PlayStation 3, its Vita handheld device, Nintendo Wii and Wii U consoles and myriad other platforms Redbox hasn't touched.
Beyond that, Redbox should know all too well how this worked out for the last company that tried offering kiosk DVD rentals, streaming and sales. Blockbuster rode that catch-all combination and DVDs by mail right into bankruptcy in 2010 while Netflix was still bundling DVDs-by-mail with streaming. Redbox now manages those Blockbuster Express kiosks, while Blockbuster's streaming service was stripped from various devices after Blockbuster was purchased by Dish Network (DISH) last year.
Why should it work out differently for Redbox? Mainly because its partners at Verizon desperately want it to succeed and have a captive audience of FiOS Internet subscribers to foist it upon. Verizon added 119,000 new FiOS subscribers last quarter alone, but FiOS TV head Maitreyi Krishnaswamy told the Tampa Bay Tribune in September that streaming-inspired cord cutting is still a growing concern.


"No, that trend is not stopping. It's growing," he told the Tribune. "The question is: Is it growing enough for us?"
Apparently so. Redbox's kiosk tie differentiates its service in the same way two-day shipping and commercial-free episodes make Amazon and Netflix streaming services unique, but Redbox Instant's early gap in both content and devices may make competing with them an uphill climb.
More from Money Now

Eliminate automatic congress and senator pay increases.
Eliminate excessive housing and food allowances.
Close down the Physical fittness center in DC. (FREE to Members)
Eliminate free meals to congress and senate.
Eliminate free vehicle parking to members of Congress and Senate.
Require Senate and Congress to work 8 hours per day, except for holidays and 30 days annual leave.
Require congress and senate to purchase their own health insurance.
Eliminate their pensions for life. Find a job or go on Social Security with medicare.
Punish any member of Congress or Senate involved with insider trading.
Eliminate spouse and family members from traveling on government aircraft  (junkets).
Any personal travel should be on Commercial transportation.
Since politicans are alway talking long term, alot of money could be saved in the long term.

I think it would be great, avoid a lot of down time when the machine aren't in service and you are running all over town to return a movie. Plus I hope they keep the price low. I will travel to Redbox for a movie before I would order it on Demand, since on Demand is like $4.99 for a new movie.
Netflix was doing fine until all of these corporate babies starting wining about Netflix's popularity. The only thing they have accomplished is that now we cannot get as good a deal for more movies. Because they have caused infighting amongst themselves. Netflix was getting better and better streaming content until the big babies started crying because they could not keep their prices as high because Netflix was doing so well.

I wish they would just make streaming work like the kiosks. Everything is available and I can choose a movie that I want to watch for the same price as the kiosk, but just stream it from home. I would be much more likely to do that than sign up for yet another monthly subscription that will not include all of the movies that I want to watch. Why pay a monthly subscription and then still need to visit a kiosk to get the movie I want to see?
Are you sure you want to delete this comment?
DATA PROVIDERS
Copyright © 2014 Microsoft. All rights reserved.
Fundamental company data and historical chart data provided by Morningstar Inc. Real-time index quotes and delayed quotes supplied by Morningstar Inc. Quotes delayed by up to 15 minutes, except where indicated otherwise. Fund summary, fund performance and dividend data provided by Morningstar Inc. Analyst recommendations provided by Zacks Investment Research. StockScouter data provided by Verus Analytics. IPO data provided by Hoover's Inc. Index membership data provided by Morningstar Inc.
MARKET UPDATE
[BRIEFING.COM] The stock market finished the Tuesday session on the defensive after spending the entire day in a steady retreat. The S&P 500 (-0.6%) posted its third consecutive decline, while the small-cap Russell 2000 (-0.9%) slipped behind the broader market during afternoon action.

Equity indices were pressured from the start following some overnight developments that weighed on sentiment. The market tried to overcome the early weakness, but could not stage a sustained rebound, ... More
More Market News